Missouri S&T signs transfer agreement with California community college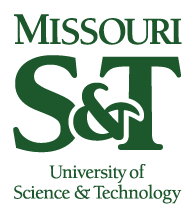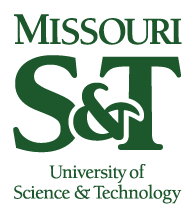 Representatives from Missouri University of Science and Technology and Mission College, a community college located in Santa Clara, California, recently signed a transfer agreement that gives Mission students the opportunity to earn a full degree from Missouri S&T.
"We are very pleased to begin this partnership with Mission College," says Dr. Cheryl B. Schrader, chancellor of Missouri S&T. "Mission students will have access to a degree from Missouri S&T, one of the nation's premier technological research universities. Students will build a strong foundation in a STEM program at Mission College with the full assurance that their course work will transfer toward degree requirements as outlined in the articulation agreement and transfer guide."
A large number of Mission's 12,000 students are enrolled in its STEM (science, technology, engineering and mathematics) programs. Students who choose to transfer to Missouri S&T will typically enter with enough credits to have junior standing and can potentially graduate with two additional years of study.
"This partnership will help fill the great demand for STEM jobs that the country currently faces," says Laura Stoll, vice provost and dean for enrollment management at Missouri S&T. "Mission College's close ties with Silicon Valley corporations and its focus on science and engineering help support Missouri S&T's strategic goals."
Missouri S&T's admissions representatives continue to look for opportunities to partner with other colleges and universities around the world. The university currently has transfer agreements with over 50 colleges and universities, both nationally and internationally.
"We are always looking for schools that are a good fit for us and that will allow their students to continue to grow and learn," says Lynn Stichnote, a director of admissions at Missouri S&T. "Our university has one of the oldest and most respected transfer programs in the nation, with its first transfer work taking place in the early 1970s."