Missouri S&T teams learn while helping city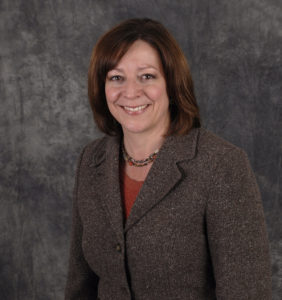 This fall, student teams from Missouri University of Science and Technology will begin work on 12 engineering projects for the economic and cultural development of Richland, Missouri.
The 45 students enrolled in Dr. Joan Schuman's Introduction to Project Management service-learning course will develop a layout, budget and schedule for executing the projects. Plans for Richland are related to infrastructure, tourism, recreation, beautification, revitalization and other improvements. The teams will deliver the plans to city members at the end of the semester.
The city's needs vary in scope and size, and the students' projects range from big to small. Some examples include a walking trail around the town; downtown revitalization; redesign of a Methodist church and City Hall; repurposing a former jeans factory; designing an amphitheater for the city park; and airport improvement and development.
"The class is a practical experience for the students," says Schuman, an assistant teaching professor of engineering management and systems engineering at S&T. "Having real projects with real clients is a hands-on learning approach, which benefits both the students and the communities."
Schuman works with the Meramec Regional Planning Commission (MRPC) to locate communities suitable for the class projects. The MRPC covers eight counties and more than 30 cities and assists with development projects.
The engineering management and systems engineering department at Missouri S&T offers undergraduate and graduate courses in project management and a graduate certificate in project management. In addition, the department is a certified education provider for the Project Management Institute.
Should it be desired that the student plans or recommendations be further considered or implemented, a licensed engineer, architect or other licensed design professional shall be engaged.
###