Missouri S&T Engineers Without Borders travels to Bolivia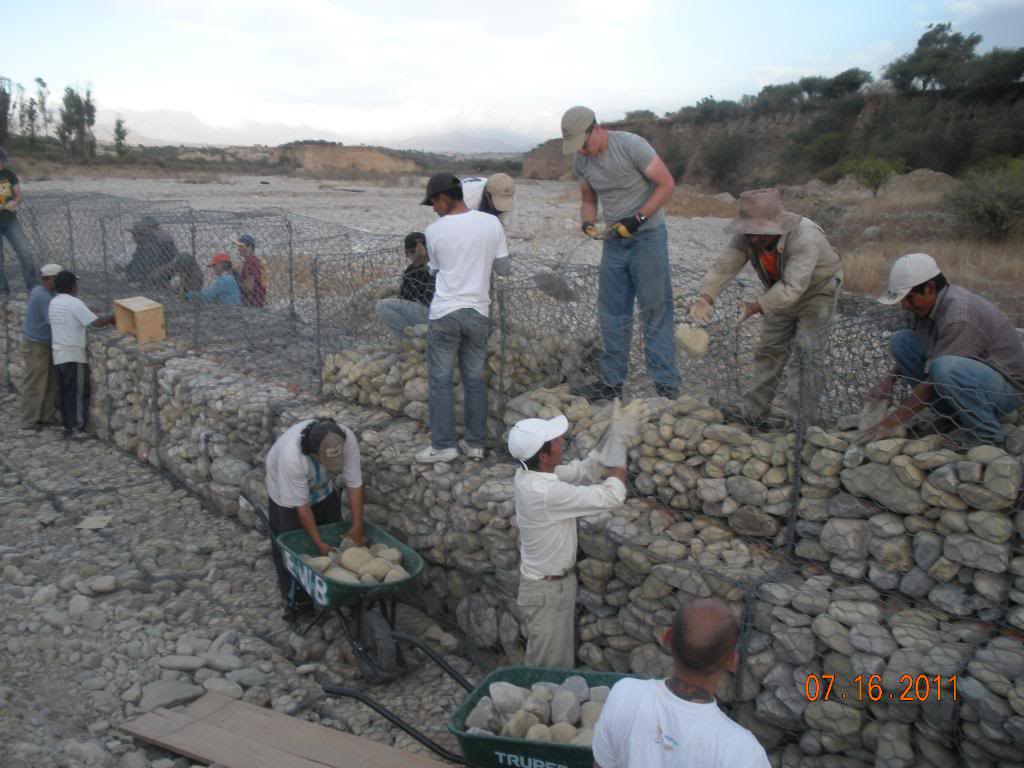 Members of Missouri University of Science and Technology's Engineers Without Borders (EWB) student chapter will travel to Los Eucaliptos, Bolivia, this month to continue their work to establish a clean source of drinking water for the community.
The students will leave for Los Eucaliptos on Tuesday, May 26, and return on Friday, June 5. While there, the team will collect survey data to develop a 100-year floodplain estimate for the community. This will help ensure the community is safe in the event of another flood.
The team will also seal leaks in the ferro-cement water storage tank, plan an erosion control project repair, scout out a possible location for a future waste water treatment project and construct a French drain to alleviate subsurface water flooding and up-seepage some of the families in the community have been experiencing.
Dr. Mark Fitch, an associate professor of civil, architectural and environmental engineering at Missouri S&T, is the EWB faculty advisor. Dr. Eric Showalter, an associate teaching professor of civil, architectural and environmental engineering, will travel with the team. Joy Bailey, a master of public health student from the University of Missouri-Columbia, will also travel as part of the team. Donate to EWB's cause at ewb-mst.org/donate.
The following students will travel to Bolivia:
Sam Bryant, a freshman in chemical engineering from Grain Valley, Missouri
Emily Courtney, a sophomore in ceramic engineering from Springfield, Missouri
Emily Echele, a junior in civil engineering and architectural engineering from Portage Des Sioux, Missouri
Ryan Feldmann, a junior in geological engineering from Rolla, Missouri
Callie Gieselman, a junior in mechanical engineering from Corder, Missouri
Alyssa Knight, a junior in mechanical engineering from Webster Groves, Missouri
Ashley Longrie, a sophomore in environmental engineering from Wildwood, Missouri
Dane Meyer, a freshman in mechanical engineering from Washington, Missouri
Dalton Wilson, a sophomore in electrical engineering from Mexico, Missouri.