Missouri S&T selects 2015 St. Pat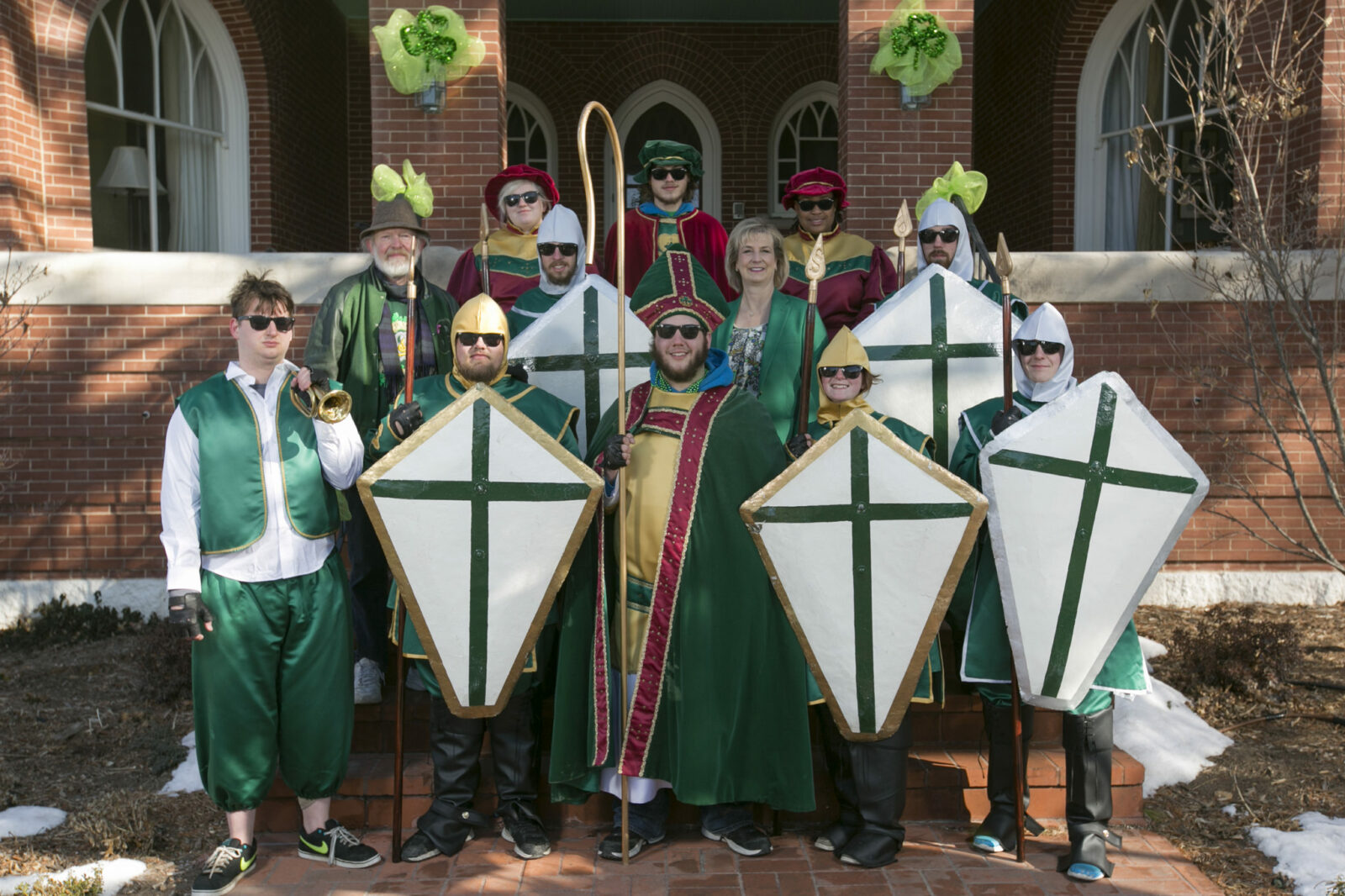 Josh Bergesch, a junior in mechanical engineering and engineering management at Missouri University of Science and Technology, will portray St. Patrick during the 107th celebration of St. Pat's in Rolla. Bergesch is from O'Fallon, Missouri.
St. Pat and his court will officially arrive in downtown Rolla at noon Wednesday, March 11. Following a procession through downtown, the court will preside over follies at the pavilion on 9th and Oak streets near the railroad tracks.
The court will also participate in formal coronation ceremonies at 9 p.m. Friday, March 13, in Leach Theatre of Missouri S&T's Castleman Hall. There, Honorary Knights and Student Knights will be dubbed and the St. Pat's Queen of Love and Beauty will be crowned.
The 2015 celebration continues on Saturday, March 14, with the annual St. Pat's Parade through downtown Rolla. The parade begins at 11 a.m. on Pine Street.
The following students are members of St. Pat's Court this year:
Master guards: Jon Mosier, a junior in engineering management from St. Louis; and Kim Dyhouse, a junior in metallurgical engineering from Olathe, Kansas.
Guards: Jason Pelliccione, a senior in ceramic engineering from St. Louis; Brendan Daly, a junior in mining engineering from Kirkwood, Missouri; and Stephen Banks, a graduate student in nuclear engineering from Monee, Illinois.
Herald: Jeremy Pentico, a junior in mechanical engineering from Kingsville, Missouri.
Pages: Kay Tsoka, a senior in business from Festus, Missouri; and Cortnee Templeton, a junior in multidisciplinary studies from Eureka, Missouri.
Trumpeter: Steve Paquette a junior in ceramic engineering from Chesterfield, Missouri.