Missouri S&T students to perform 'Next to Normal' this month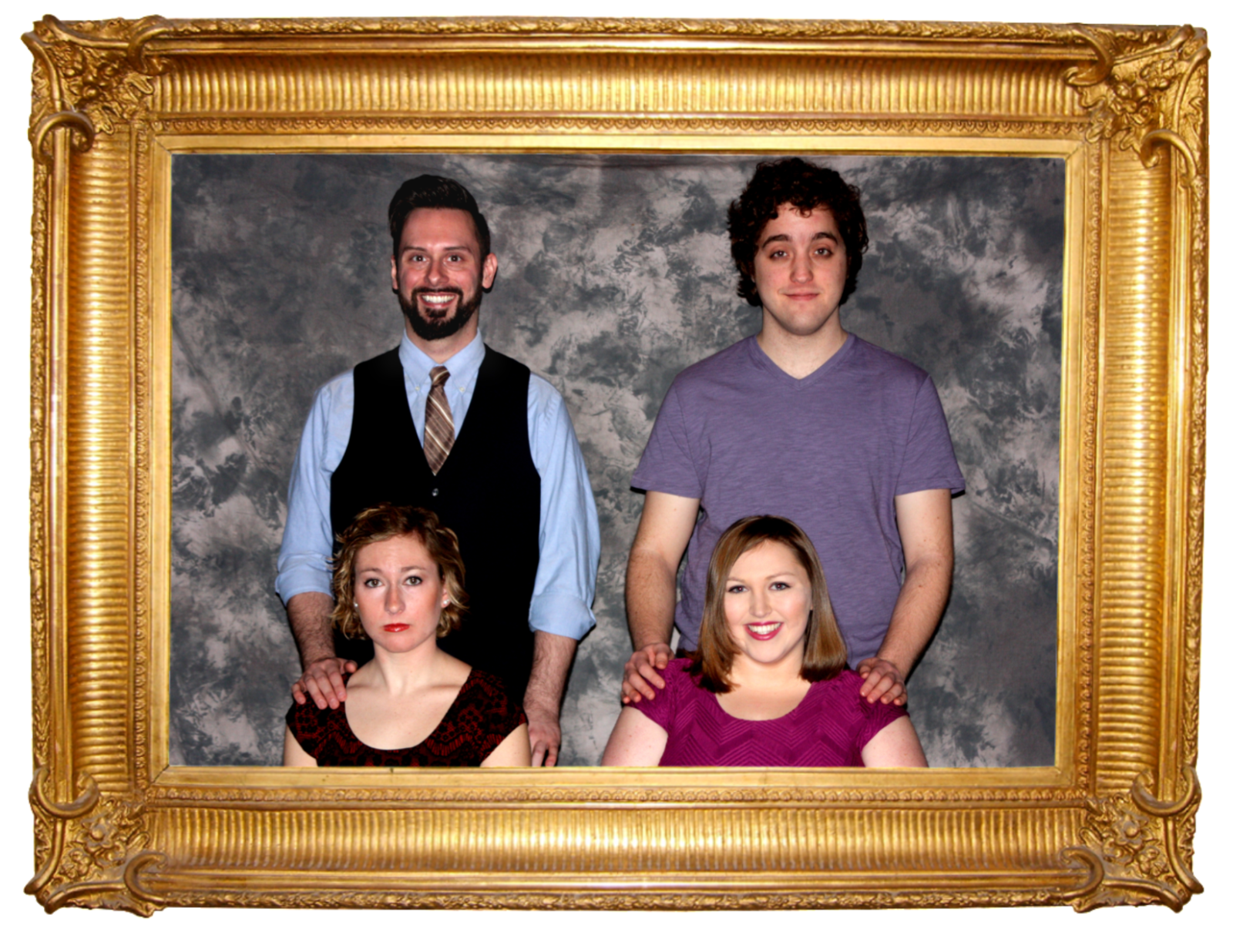 Members of the Alpha Psi Omega theater fraternity at Missouri University of Science and Technology will attempt to dispel the taboos associated with mental health issues with performances of "Next to Normal" as part of Mental Health Awareness Week this January.
Performances will be held at 7 p.m. Friday, Jan. 23, and Saturday, Jan. 24. A matinee will be held at 2 p.m. Sunday, Jan. 25. All performances will take place at the Ozark Actors Theatre's Cedar Street Playhouse, located at 701 N. Cedar St. in Rolla.
Tickets are $15 for general admission and $10 for Missouri S&T students. Tickets can be purchased 9 a.m.-4 p.m. Monday through Friday at the Leach Theatre Box Office, located in the vestibule inside the main entrance to Leach Theatre, by calling the box office at 573-341-4219 or online at leachtheatre.mst.edu.
Inside the program, Missouri S&T students will find a Quick Response (QR) code and web address to a mental health awareness survey. Students who take this survey will receive a free pass to the next Miner League Theatre Players production.
"Next to Normal" is a Pulitzer Prize- and Tony Award-winning musical that shows the dark side of everyday suburban life. The story follows a mother who struggles with bipolar disorder and her attempts to alleviate it, which makes an impact on her family. The play is rated R for intense language and situations.
The performance is part of the university's Mental Health Awareness Week, which is designed to raise awareness of mental health issues on campus. The week-long campaign, hosted by Missouri S&T's counseling, disability support and student wellness department, runs Jan. 21-28 and will feature activities such as a depression screening.
"The goal of the performance is to bring the subject of mental illness and stress out of hiding for our students, let them discuss and deal with the issues, and have an opportunity to 'come into the light,'" says Stanley.
The cast will feature five S&T students: Rebecca Hanauer, a senior in civil and architectural engineering from Springfield, Illinois; Blake Hardin, a senior in aerospace engineering from Festus, Missouri; Ian Ramsey, a senior in physics from Rolla, Missouri; Nick Schaeffler, a sophomore in architectural engineering from Fenton, Missouri; and Lauren Werkmeister, a freshman in environmental engineering from Fenton, Missouri.
Lesley Wallace of the Ozark Actors Theatre and Blane Pressler, a professional actor from New York and member of Member of Actor's Equity, will perform alongside the students. Jeanne Stanley, assistant professor of theater at Missouri S&T, will direct the play. The musical director for the performance is David Maglione, a professional music director from New York. Gabe Valle, a professional violinist, will perform with the orchestra.
"Next to Normal is a show that has been with me since I first heard the score in 2010," says Maglione. "Now, five years later and in my third production, it still has the same effect on me. There is so much heart in this show and it really shines through the group of artists working on the project."
Alpha Psi Omega's performance of "Next to Normal" is funded by a grant from Missouri S&T's Innovation Grant program. The program supports several elements of Missouri S&T's strategic plan, which calls on the campus to foster innovation and creativity for faculty, staff, students and administration. The program is designed to seize entrepreneurial opportunities, innovative approaches and "a-ha" moments that are proposed by individuals or groups interested in making a difference at Missouri S&T. The performances are also sponsored by Missouri S&T's College of Arts, Sciences, and Business, Phelps County Regional Medical Center, and Missouri S&T's Joe's PEERS, a student group that promotes healthy behaviors. For more information about the performance, visit alp.mst.edu/theatre/.