Missouri S&T police officers implement body cameras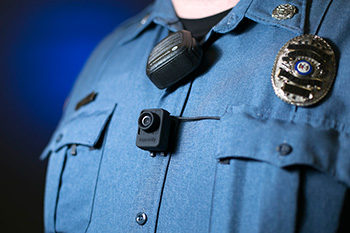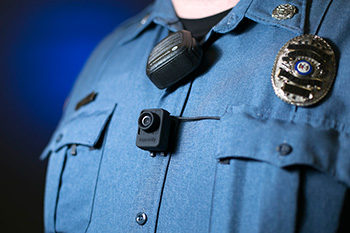 On Dec. 18, full-time patrol officers on the Missouri University of Science and Technology Police Department were equipped with body-worn cameras and all Missouri S&T police patrol vehicles have in-car video recording equipment.
"This is just another tool that we can use to more accurately depict the interactions with the police department and the public," says Missouri S&T Police Chief Christine Laughlin.
All full-time patrol officers will wear the cameras while on duty. Each officer has been trained in the operation of the cameras and in the policies for their and use.
Laughlin says the use of the cameras is intended to provide an accurate description of events during an incident and allow officers to accurately capture statements. The recordings, which will be stored on a secure server in the police department, can help officers document crime scenes and accident scenes, and review statements.
Officers will activate the cameras when responding to a call for service, conducting a traffic or pedestrian stop, conducting a safety escort, assisting another agency on a call or when interviewing any victim, witness or suspect.
The cameras clip to the officers' uniform shirt and footage is downloaded at the end of each shift.
"This practice is intended to safeguard both the officer and the public," Laughlin says.