Kate Drowne named associate dean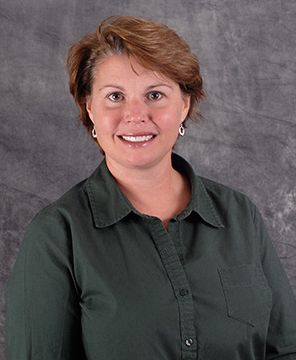 Dr. Kathleen Drowne, associate professor of English and technical communication at Missouri University of Science and Technology, will become associate dean for academic affairs in Missouri S&T's College of Arts, Sciences, and Business effective Jan. 1, 2015.
"Dr. Drowne brings a wealth of talent, knowledge and experience to this position as a faculty member, researcher and leader," says Dr. Stephen Roberts, vice provost and dean of the College of Arts, Sciences, and Business. "With her broad connections across campus, Dr. Drowne will play an instrumental role in building our new college. I look forward to working with her."
As associate dean for academic affairs, Drowne will oversee curriculum and instruction matters; oversee the development and implementation of strategic planning related to academic programs; establish plans for program development, faculty recruitment and development; and coordinate academic program review with the department chairs in the college to review, study and develop curriculum and improve instruction.
A member of the Missouri S&T faculty since 2001, Drowne also has led the Missouri S&T Writing Center since joining campus. She served as the center's interim director from 2001 to 2002 while she served as a visiting professor, then was appointed director of the Writing Center in 2002.
Jeanine Bruening, who has served as associate director of the Writing Center since 2011, will serve as interim director of the center.
Drowne is the author or co-author of five books with a sixth book in progress. In addition, Drowne led the creation of Missouri S&T's One Book Program in 2007 and has served as coordinator for the program ever since.
She holds a Ph.D. in English from the University of North Carolina at Chapel Hill, where she specialized in 20th century American and African American literature. Her dissertation, "Spirits of Defiance: The Influence of National Prohibition on American Literature, 1920-1933," was published as a book in 2005 by the Ohio State University Press.
Drowne also holds a bachelor of arts degree in English from Colby College and a master of arts degree in English from the University of Connecticut. Before joining the Missouri S&T faculty, she was a resident fellow at the W.E. B. Du Bois Institute at Harvard University.
The recipient of numerous teaching and service awards, Drowne was named Missouri S&T Woman of the Year in 2009.
In addition to her new duties, Drowne will continue to teach as a member of the English and technical communication faculty.