14 important news events of 2014
This past year was an eventful one for Missouri University of Science and Technology. A second year of record enrollment; new campus leaders, courses and minors; national rankings and an overnight Internet sensation were among the highlights.
Here are 14 noteworthy news events from 2014. (A recap of the top 14 research stories of 2014 was published earlier.)
Construction completion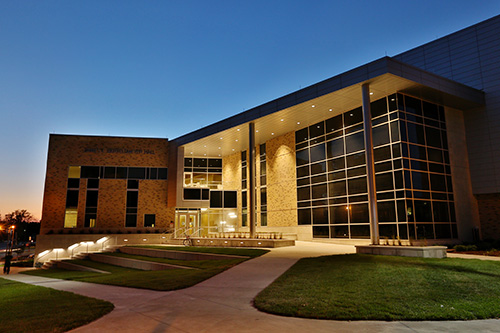 Missouri S&T celebrated the completion of two major construction projects in 2014 – James E. Bertelsmeyer Hall, Missouri S&T's new chemical and biochemical engineering building, and the geothermal energy system, which replaced the university's World War II-era power plant.
Much April. So Fools'. Very Doge.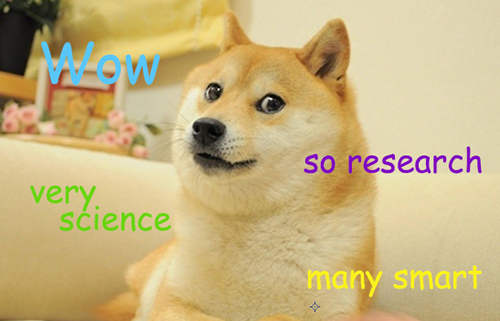 For one day in April, Missouri S&T became an Internet sensation when Doge, a Shiba Inu dog known for its raised eyebrows and captioned internal monologues, took over the university website. WIRED magazine even declared, "Missouri University of Science and Technology just won April Fool's Day."
Record-breaking enrollment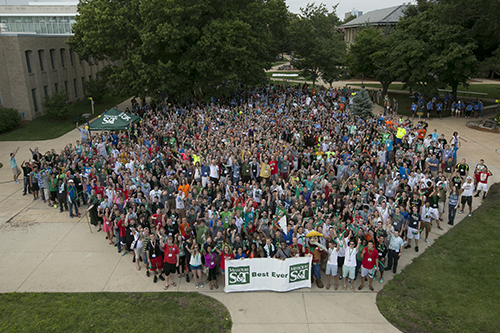 For the second year in a row, Missouri S&T recorded its largest enrollment in history during the fall 2014 semester, with 8,642 students enrolled. The university also recorded an all-time high in the number of female students (1,955).
Sports success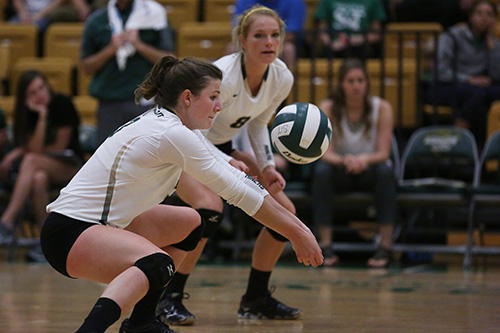 For the second time in four years, the Miner volleyball team went to the NCAA Tournament in November. Seeded sixth, the Miners fell in the opening round to the Grand Valley State Lakers on Nov. 20. The Lady Miner soccer team won a shootout thriller to advance to the Great Lakes Valley Conference Championship in November.
Freezin' for a reason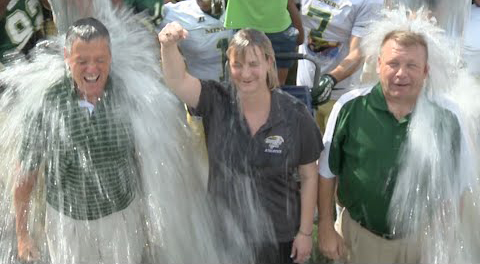 Missouri S&T Chancellor Cheryl B. Schrader accepted the ALS Association's Ice Bucket Challenge in August, along with Mark Mullin, Missouri S&T athletic director, and Ron Henderson, assistant athletic director at S&T.
New leadership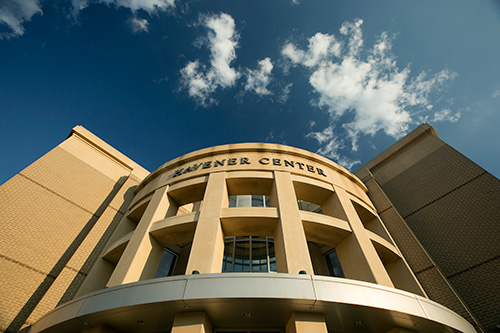 Several new leaders joined the S&T ranks in 2014. They include Dr. Robert Marley, provost and executive vice chancellor; and vice provost and deans Dr. Ian Ferguson of the College of Engineering and Computing and Dr. Stephen P. Roberts of the College of Arts, Sciences, and Business.
Rankings rundown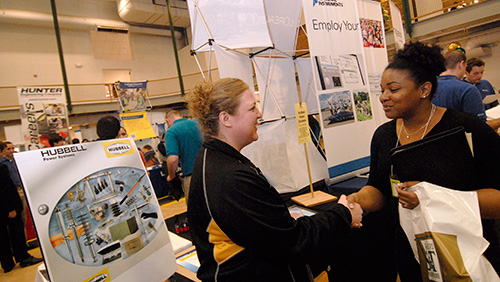 PayScale ranked Missouri S&T fifth among the nation's leading universities for providing a high return on investment. Military Advanced Education says S&T is a top choice for military personnel and veterans. Money magazine ranked S&T 86th in the nation for educational quality, affordability and career outcomes in July, S&T's teacher prep program in chemistry was ranked 87th in the country by the National Council on Teacher Quality in June. Fifteen online master's degree programs were ranked among the nation's best by U.S. News and World Report in January.
Majors and minors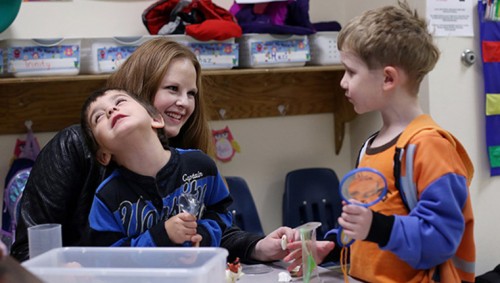 A new master's degree program in industrial-organizational psychology at Missouri S&T prepares students for careers in human resources, talent management or workforce performance. And S&T students can earn college credit for service-learning activities through a new minor in humanitarian engineering and science.
DIY smartphone microscope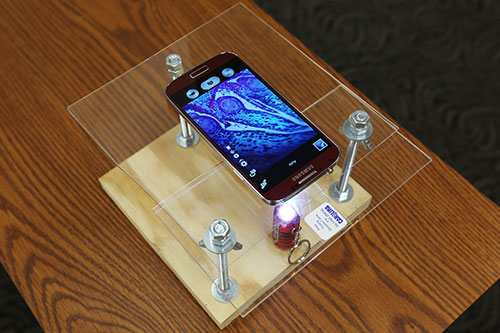 With $10 in hardware supplies and a smartphone, students in Terry Wilson's biological sciences course built their own microscopes for extra credit last fall. The project is part of an effort to re-imagine how lab courses can be taught.
Best in class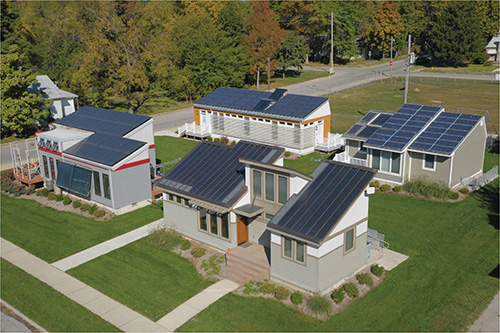 Missouri S&T identified four signature areas in which the campus aims to achieve best-in-class status as a research university. They include Advanced Manufacturing, Advanced Materials for Sustainable Infrastructure, Smart Living and Enabling Materials for Extreme Environments. The areas were selected for their connection to long-term critical national issues, research and entrepreneurship potential, and alignment with Missouri S&T's strategic plan.
It's electric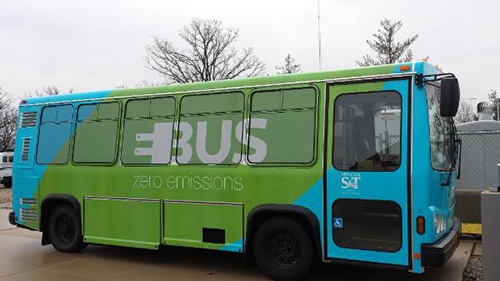 In April, a new electric shuttle bus dubbed the eBus began its route through campus, providing not only transportation for students, but also research into vehicle battery performance and public acceptance of alternatively fueled transit vehicles.
Boosting Ph.D. numbers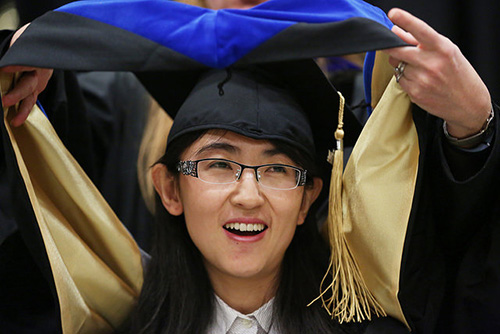 With $4.5 million in strategic funding from the University of Missouri System, Chancellor Cheryl B. Schrader plans to create 70 new Ph.D. research assistant, teaching assistant and fellowship positions at Missouri S&T and increase the number of doctoral students by 12 percent. The initiative will also provide competitive funding for the equivalent of 350 existing graduate research and teaching assistant positions.
New and improved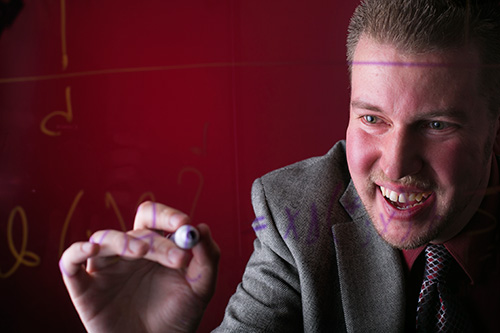 This past fall, Missouri S&T began a multi-year redesign of three engineering calculus courses to help students better understand the subject and help those who are struggling. And through a new course that integrates art and science, students studied visual culture and its applications in science and engineering.
In print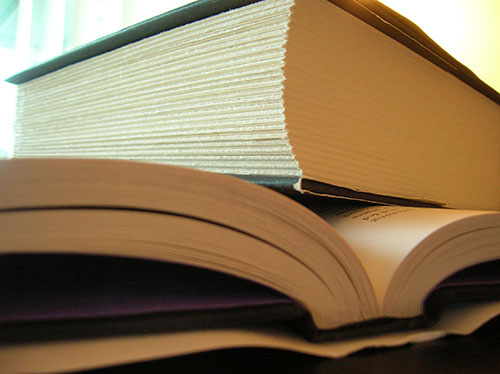 Books by several Missouri S&T scholars hit the shelves in 2014. They included a book about civil rights in the '60s by Dr. Trent Watts, associate professor of English and technical communication; a book about aluminum recycling and recovery by Dr. Mark Schlesinger, professor of metallurgical engineering; a novel about life in a small town by Dr. J. Greg Story, associate professor of physics; and a pair of books by S&T history faculty: Dr. Patrick J. Huber's book about Hank Williams and Dr. Russ Buhite's history of baseball's Continental League.