S&T students to perform 'It's a Wonderful Life: A Live Radio Play'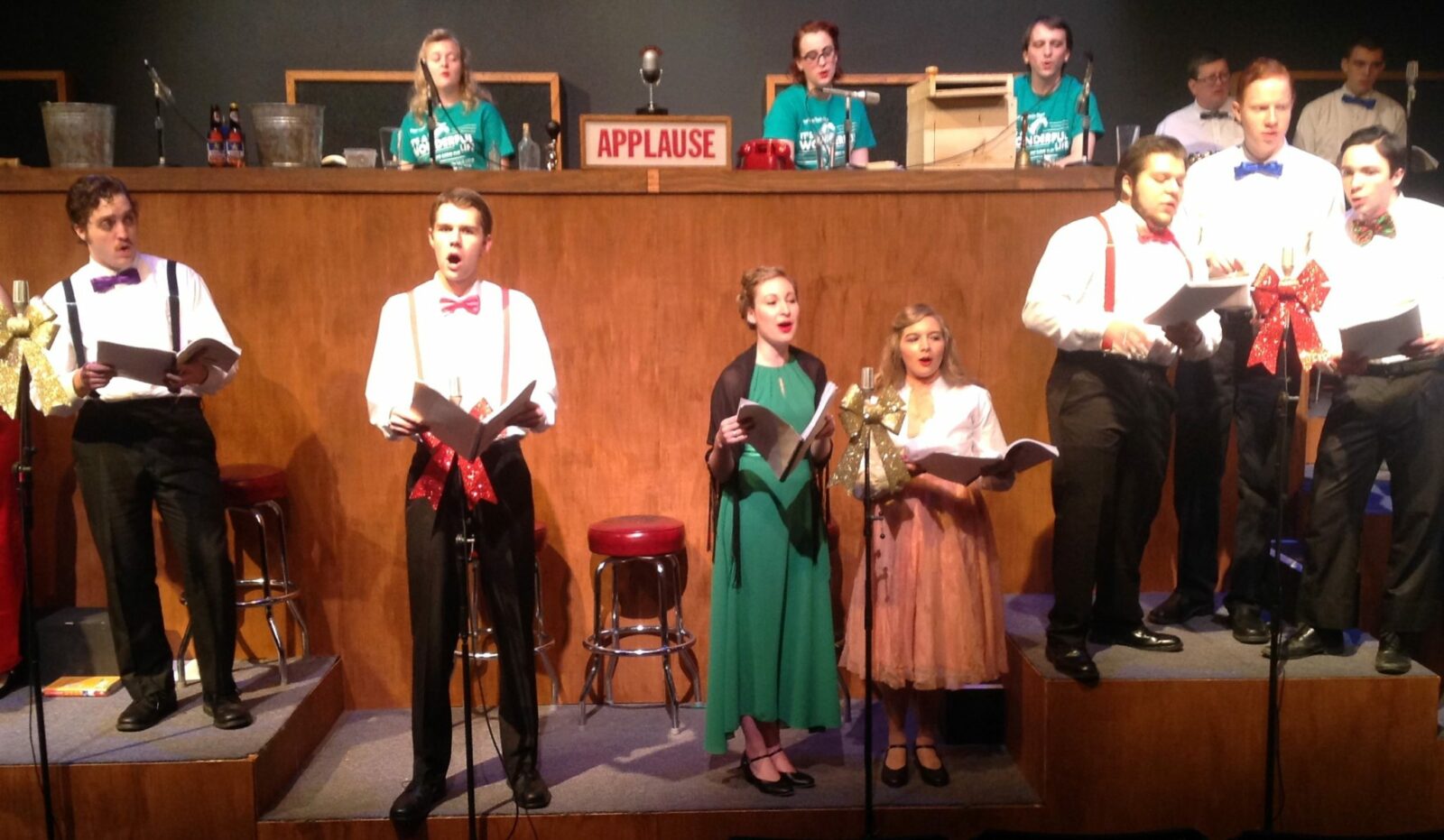 The Miner League Theatre Players at Missouri University of Science and Technology will begin the holiday season with five performances of "It's a Wonderful Life: A Live Radio Play" this December.
Performances will be held at 7 p.m. Friday, Dec. 5; Saturday, Dec. 6; Friday, Dec. 12; and Saturday, Dec. 13. A matinee performance will be held at 2 p.m. Sunday, Dec. 14. All performances will take place in the Black Box Theatre, Room 143 Castleman Hall, 10th and Main streets in Rolla.
"It's a Wonderful Life: A Live Radio Play" by Joe Landry is inspired by the classic 1946 Frank Capra film. The play is performed as a live 1940s radio broadcast performed in front of a studio audience. The performance will include 26 Missouri S&T students performing the voices and sound effects. Dace Murray, Ella Schrader and Markus Bauer, all children of S&T employees, will perform the voices of the children in the play.
Tickets are $10 for general admission and $5 for current Missouri S&T students and those under 12 years of age. To reserve tickets, email minertheatre.tickets@gmail.com. Tickets cannot be purchased through the Leach Theatre Box Office for these performances. The Black Box Theatre has a maximum capacity of 65, so reserving tickets in advance is recommended. For more information, call 573-341-4185.
"Microphones are everywhere, an announcer warms up the audience and even imitation commercials are sung," says Jeanne Stanley, play director and assistant professor of theatre at Missouri S&T. "Almost every actor portrays more than one role and we have a long table of odd objects that will be manipulated by foley artists, or sound effects creators, to simulate everything from walking on snow to glass breaking."
For more information about the upcoming performances, visit alp.mst.edu/theatre/upcomingevents.