Missouri S&T student team cleans up coal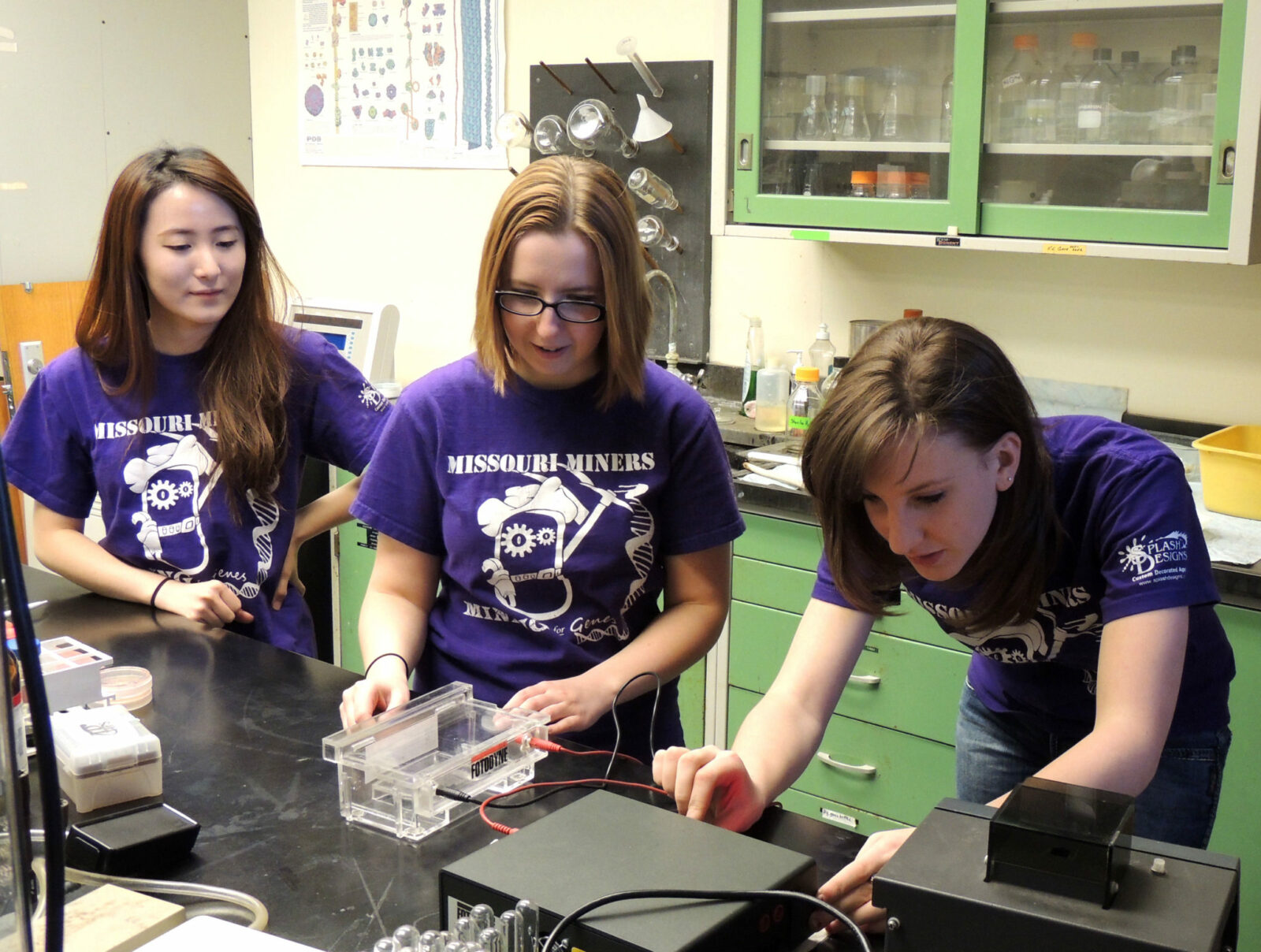 Burning coal gases may one day stop releasing nitrogen oxides into the atmosphere and instead produce essential fertilizer components thanks to research by a team of students from Missouri University of Science and Technology.
Missouri S&T's chapter of iGEM, the International Genetically Engineered Machine Foundation, is preparing to present its research findings as part of the iGEM 2014 Giant Jamboree held Oct. 30-Nov. 3 in Boston. Missouri S&T's iGEM team will compete with 245 other collegiate teams from around the world to earn a high certification ranking.
At the competition, the team will give an oral presentation of its research project to a panel of judges and exhibit a poster for review. Teams are then individually ranked based on their work. The competition is not head-to-head, so theoretically every team competing could earn the highest rating available.
The Missouri S&T project, titled "Clearing the Air: Using Synthetic Biology for Remediation of Coal Flue Gases," proposes the use of genetically modified organisms to remove all forms of nitrogen oxides from coal exhaust.
To achieve this goal, the team cloned a gene from E. coli. This gene could be added to a cyanobacteria named Cyanothece 51142, a type of bacteria that gains energy through photosynthesis. Once modified, the cyanobacteria could begin to covert nitrogen oxides into ammonium. The E. coli used in the students' studies does not have the ability to reproduce effectively in the human stomach and would pose little risk if accidentally released.
"Biology is very sensitive and can sometimes be a challenge to work in," says iGEM president Emily Puleo, a senior in biochemistry from St. Louis. "It is not a machine, we are working with living things and DNA, so the reliability is not always there."
Missouri S&T's iGEM team formed in 2007 and has over 40 members. iGEM is one of 14 student design teams in Missouri S&T's the Student Design and Experiential Learning Center. The team's faculty advisors are Dr. David Westenberg, associate professor of biological sciences at Missouri S&T, and Dr. Katie Shannon, associate teaching professor of biological sciences at Missouri S&T.
To learn more about the iGEM team or its project, visit mstigem.org. The following students will travel to Boston and represent Missouri S&T's iGEM team:
Kira Buckowing, a sophomore in engineering from Shelbyville, Michigan
Kelsey Crossen, a senior in biological sciences from Kansas City, Missouri
Hannah Frye, a senior in chemistry from Lee's Summit, Missouri
Aaron Jankelow, a senior in chemical engineering from Northbrook, Illinois
Hannah Kim, a sophomore in biological sciences from the Republic of Korea
Keith Loveless, a senior in chemical engineering from Parkville, Missouri
Levi Palmer, a senior in chemical engineering from Bonne Terre, Missouri
Jordan Sanders, a senior in chemical engineering from Normal, Illinois.