Missouri S&T police earn IACLEA re-accreditation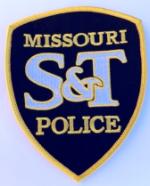 The police department at Missouri University of Science and Technology has been re-accredited by the International Association of Campus Law Enforcement Administrators Inc. (IACLEA), an association that represents campus public safety leaders at more than 1,200 institutions of higher education.
"Accreditation is an external validation that the department is adhering to the highest level of professional standards for a police department and is devoted to continuous improvement," says Christy Laughlin, Missouri S&T police chief. "It is an indication of the high level of importance the university places on the safety of students, faculty, staff and visitors."
A team of assessors from IACLEA visited the campus on June 15 and examined all aspects of the department, including policy and procedures, management, operation and support services. The Missouri S&T police department had to comply with 210 standards to achieve accredited status.
Accreditation is for a four-year period, during which the department must submit annual reports attesting to continued compliance with those standards under which it was initially accredited.