KMST releases fall membership drive results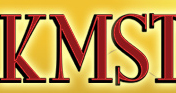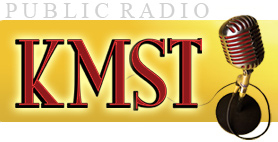 Despite fundraising totals that fell short of the station's $70,000 goal, public radio station KMST considers its Fall Membership Drive a success.
The "Cyber Week" portion of the membership drive generated investment pledges totaling $5,278 and the on-air drive generated $60,044 and 62 new members.
"The online and on-air totals for our drive came to $65,322, a figure that will surely increase in the immediate post-drive days," said Wayne Bledsoe, KMST station manager. "Thanks to all of our members, local, state and nationwide."
The station is still accepting pledges. To make a pledge to KMST, call 573-341-4386 in Rolla or 888-776-5678 outside the Rolla area. To pledge online, visit kmst.org.
As part of its mission to support other community projects, KMST also raised $2,955 for the Phelps County Animal Welfare League and Tri-County Humane Society Animal Shelter in St. James, Missouri. For each membership pledge KMST received during the drive, Phelps County Bank pledged $15 to be split between these two organizations. KMST's past joint fundraising drives includes partnerships with the Friday Backpack Program of Rolla, Smile Mobile, Wounded Warriors and Fill-A-Ford for the Holidays.
In addition to financial support, KMST gained valuable information from members about programming preferences and received several business inquiries about underwriting. This information is reviewed and programming decisions are based on the findings. Follow-up calls will be made to prospective underwriters.
KMST held nine business-sponsored drawings this fall, all based on levels of investment. During Cyber Week, David and Connie Hoxworth of Rolla won the drawing for a Kindle Fire, sponsored by Avalon Photography Studio. Ed and Barbara Hale of Rolla won an RV Weekend at Kabekona Hills Retreat Center.
During the on-air portion of the Fall Membership Drive, Lawrence and Maxine Christensen of Rolla won an Apple iPad sponsored by Public House Brewing Co. Ellen Sue Goodman of Blue Jay Farms in Dixon, Missouri, won a one-year family membership to The Centre. Caryn Studyvin of Rolla won Bose Wave Radio sponsored by Public House Brewing Co. Jodi Waltman and James Cornelius, both of Rolla, each won an RV Weekend at Kabekona Hills Retreat Center.  Mark and Anne Premont of Fort Leonard Wood, Missouri, and Russ and Mary Buhite of Rolla, each won a couple or family two-night package at the Kabekona Hills Retreat Center.
Two drawings were also held for member-donated items. Janice and Jim Becker of Salem, Missouri, won a signed watercolor print by St. James Artist Gini Gaunt. Kent and Kim Boyer of Cook Station, Missouri, won a contemporary mirror donated by Kracker Barrel Antiques and J. Cardetti Designs of St. James.
During "Pet Wednesday," Terry Palmer of Steelville, Missouri, won an Animal Encounter Tour at Cub Creek Science and Animal Camp. KMST received 36 new pet memberships on "Pet Wednesday."
This fall's drive included guest hosts Amy Beechner McCarthy, Cindy Beger, Bob Fossey, Denny Labantschnig, Stevie Kearse, Mike Doyen, Emily Brickler, Roy Jacobs, John Butz, Peter Hofherr, Matt Mick, Dennis Wilson,  Kathleen Frazier, Luge Hardman, Lou Magdits, Loretta Wallis, Ginger Philpot, Martha Prine Edwards, Don Walker, Bruce Wade, James Crawford, Anna Ulrich, Terry Palmer, Linda Goff and Lindsey Dunstedter.
In service for more than 40 years, KMST is a 100,000-watt non-commercial public radio station licensed to the Curators of the University of Missouri System. The station's funding comes from the Corporation for Public Broadcasting, Missouri University of Science and Technology, membership investments and underwriting.
KMST offers a mixed format of news from NPR, nationally and locally produced talk shows, and a wide range of music, including classical, jazz, acoustic folk, blues, big band, Celtic, bluegrass and Caribbean. KMST is located at 88.5 FM in and around the Rolla area, 96.3 FM in Lebanon, and is live streamed online at www.kmst.org. Listeners can also follow the station on Facebook.