A top 5 finish for Missouri S&T's Big Beam Team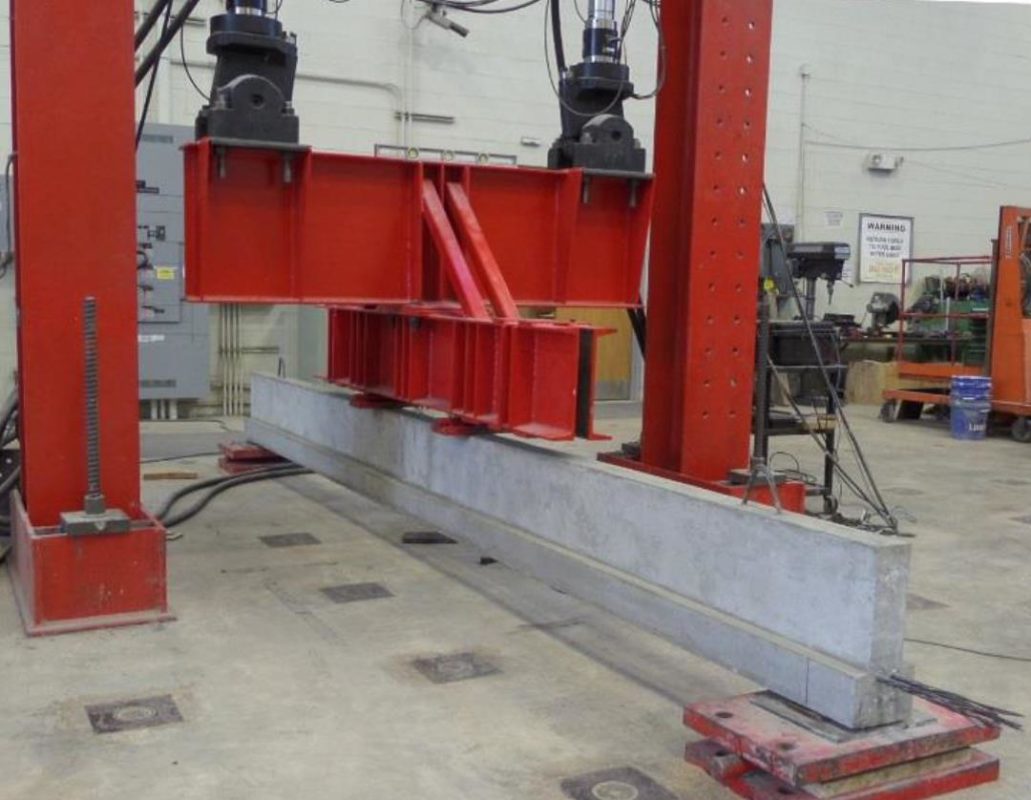 A team of civil engineering students from Missouri University of Science and Technology and the University of Missouri-Kansas City finished first in their region and fifth in the nation in a "big beam" competition.
The Missouri S&T-UMKC finished first in their region (Zone 3) and fifth in the national competition in the 2014 Big Beam Contest, an annual collegiate competition sponsored by Precast/Prestressed Concrete Institute. A team from Oregon State University won the national event.
Teams in the competition design an 18-foot-long, pre-stressed and pre-cast concrete beam, which is then tested and evaluated for predicted structural behavior, including member strength, cracking load, section ductility and cost. Student teams fabricate the beams with the help of PCI producer members. The Missouri S&T-UMKC team worked with Coreslab Structures Inc. of Kansas City, Kansas.
Missouri S&T members of the Big Beam Team are Hayder Alghazali and Eli Hernandez of Rolla, Missouri; Alex Griffin of Chesterfield, Missouri; and Kaylea Smith of Blue Springs, Missouri. All four are graduate students in civil engineering at Missouri S&T.
Also on the team were UMKC students Timothy Hines, Mayuri Patil and Kristen Reynolds.
Dr. John Myers, professor of civil engineering at Missouri S&T, and Dr. Ganesh Thiagarajan, professor of civil and mechanical engineering at UMKC, serve as co-advisors to the team.
"For the past three years, we have done this competition as a collaborative effort with UMKC," says Myers. "It has been very rewarding to see students from two separate campuses come together. It's a great example of campus collaboration and is a rare approach to student competition events."