'Cyber Week' to kick off KMST membership drive and new 'pet project'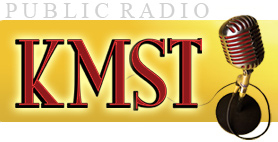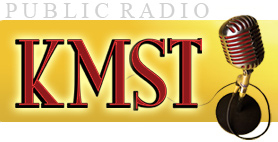 Public radio station KMST's annual fall membership drive will kick off with Cyber Week Sept. 6-12 on its website, kmst.org, followed by the station's on-air portion of the membership drive, which will be held Sept. 13-21. The goal of the fall membership drive is $70,000.
Listeners who invest in KMST during Cyber Week will also receive a code that will allow them to listen to normal live-stream programming, bypassing the on-air portion of the fall membership drive's announcements, interviews and pledge cases.
Members and listeners may pledge online at kmst.org or call during the on-air membership drive at 573-341-4386 in the Rolla area, or toll-free at 888-776-5678.
This year the station is offering a new membership level for pets.
"Pet Wednesday," sponsored by Creative Clips Dog Grooming of Rolla and Bishop Avenue Veterinary Clinic of Rolla, is an opportunity for members to purchase a lifetime pet membership at any level, $25 and up.
"Your pet will receive a special pet tag that includes the KMST phone number as well as a specific ID number that will allow KMST staff to match up pet and owner in the event they are separated," says Joel Goodridge, marketing manager at KMST. "Pet owners may also submit a photo of their pet for publication on a special KMST pet web page and will be invited to a Pet Walk in the Park event."
During the pledge drive, Phelps County Bank will donate $15 for every membership pledge call (up to $3,000) to the Rolla Animal Shelter and Tri-County Humane Society Animal Shelter in St. James, Missouri. Those investing in a pet membership can visit Phelps County Bank after the KMST Membership Drive and show them their KMST pet tag to receive a free pet blanket.
KMST General Manager Wayne Bledsoe says the pet membership will not only rally together members that own pets, but will bring a lot of fun to our drive.
"As general manager of public radio KMST, I'm excited about the new 'Pet Wednesday' membership we're offering and I believe this event, along with our normal membership drive schedule, will ignite a successful drive," Bledsoe says.
"I have the privilege each year of bringing together enlightened people from around the area to support this fine public radio station," says Bledsoe. "The generosity of these individuals enables KMST to do such an incredible job of meeting the educational, cultural and information needs of our listeners.
"Indeed, KMST exists today only because people throughout the community – people just like you – have chosen to step forward and lend their financial support to this respected community resource that provides such an invaluable public service," adds Bledsoe.
With that in mind, Bledsoe asks members and listeners to support KMST by becoming a member of the station or increasing their financial support.
"Your support allows us to continue to bring you and thousands of others great radio every day," Bledsoe says. "It's you, and members like you, that keep this wonderful public radio resource alive and growing."
Visitors to the KMST website during Cyber Week may make a pledge and register for a drawing for a Kindle Fire, sponsored by Avalon Photography Studios, and a drawing for an RV weekend package from Kabekona Hills Retreat Center with a fully furnished RV for two nights. The package includes access to fishing, golf, canoes, Kayaks and all the fixings for a steak dinner for up to five people, sponsored by Kabekona Hills.
Depending on their investment level, members who pledge during Cyber Week will also be entered into other drawings that will be held during the on-air portion of the membership drive. On-air drawings include an Apple iPad and a Bose Wave Radio, both sponsored by Public House Brewing Co., a family membership to The Centre, sponsored by The Centre, and two RV weekend packages and two couples or family packages from Kabekona Hills Retreat Center.
In its 41st year of service, KMST is a 100,000-watt non-commercial public radio station licensed to the Curators of the University of Missouri System, with listeners from 47 states and 41 countries through its website. KMST is located at 88.5 FM in the Rolla area and 96.3 FM in Lebanon and online at kmst.org.