Candid photos, views of '60s civil rights activist focus of new book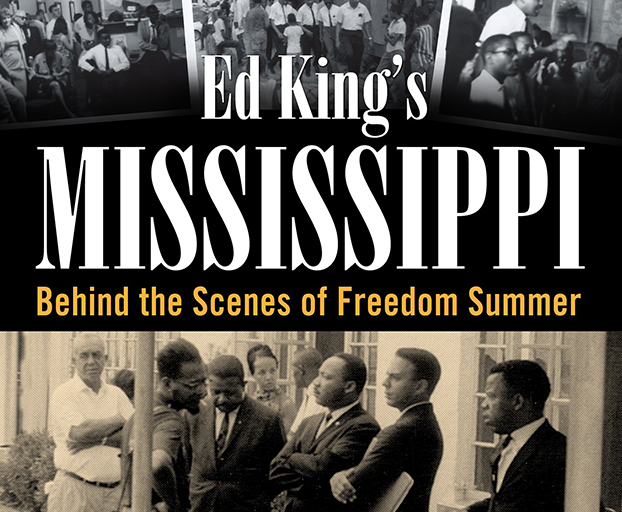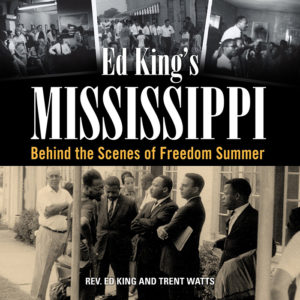 Fifty years ago, Rev. Ed King spent the summer alongside Martin Luther King Jr., Andrew Young and other civil rights workers, and hundreds of college-student volunteers attempting to get black Mississippians registered to vote. The white Methodist minister had the foresight to bring along his camera to document the events that took place during that historic and turbulent summer of 1964.
King's photos and writings are shared for the first time in Ed King's Mississippi: Behind the Scenes of Freedom Summer. Dr. Trent Watts, an American studies professor at Missouri University of Science and Technology, and King co-authored the book, which will be released in October by University Press of Mississippi.
"I am grateful for the courage Ed showed in attempting to open a closed society during the years covered in the book, and for his enthusiastic assistance and guidance as I prepared the manuscript," says Watts. "Growing up in Mississippi in the 1970s and 1980s, I had no idea of the conditions that had prevailed in the 1960s."
The book gives readers a rare behind-the-scenes chronicle of the historic time, with background and insights on the motivations and work of Freedom Summer volunteers and the racial climate of Mississippi during the late 1950s and 1960s. Historian Watts provides the book's introduction and offers background on the Freedom Summer Campaign, as well as an overview of King's civil rights activism from the late 1950s to the present day.
Rev. King was a chaplain at Tougaloo College, a historically African-American college in Jackson, Mississippi. He became a key leader of the Mississippi Freedom Democratic Party and represented the organization as a delegate to the 1964 and 1968 Democratic National Conventions. He also helped found the Mississippi Civil Liberties Union.
Watts joined Missouri S&T's faculty in 2003 and was named associate professor in 2010. He holds a Ph.D. in history from the University of Chicago. He teaches courses on American literature, southern culture, and representations of the American South in film, among others.
Watts authored One Homogeneous People: Narratives of White Southern Identity, 1890-1920 and contributed to Newcomb College, 1886-2006: Higher Education for Women in New Orleans. He edited White Masculinity in the Recent South, a collection of essays by 13 scholars that examines varieties of southern manhood. His work has appeared in Southern Cultures and The New Encyclopedia of Southern Culture. He is currently working on a history of sex and sexuality in the recent South.