Rolla Town Band rehearsals start June 17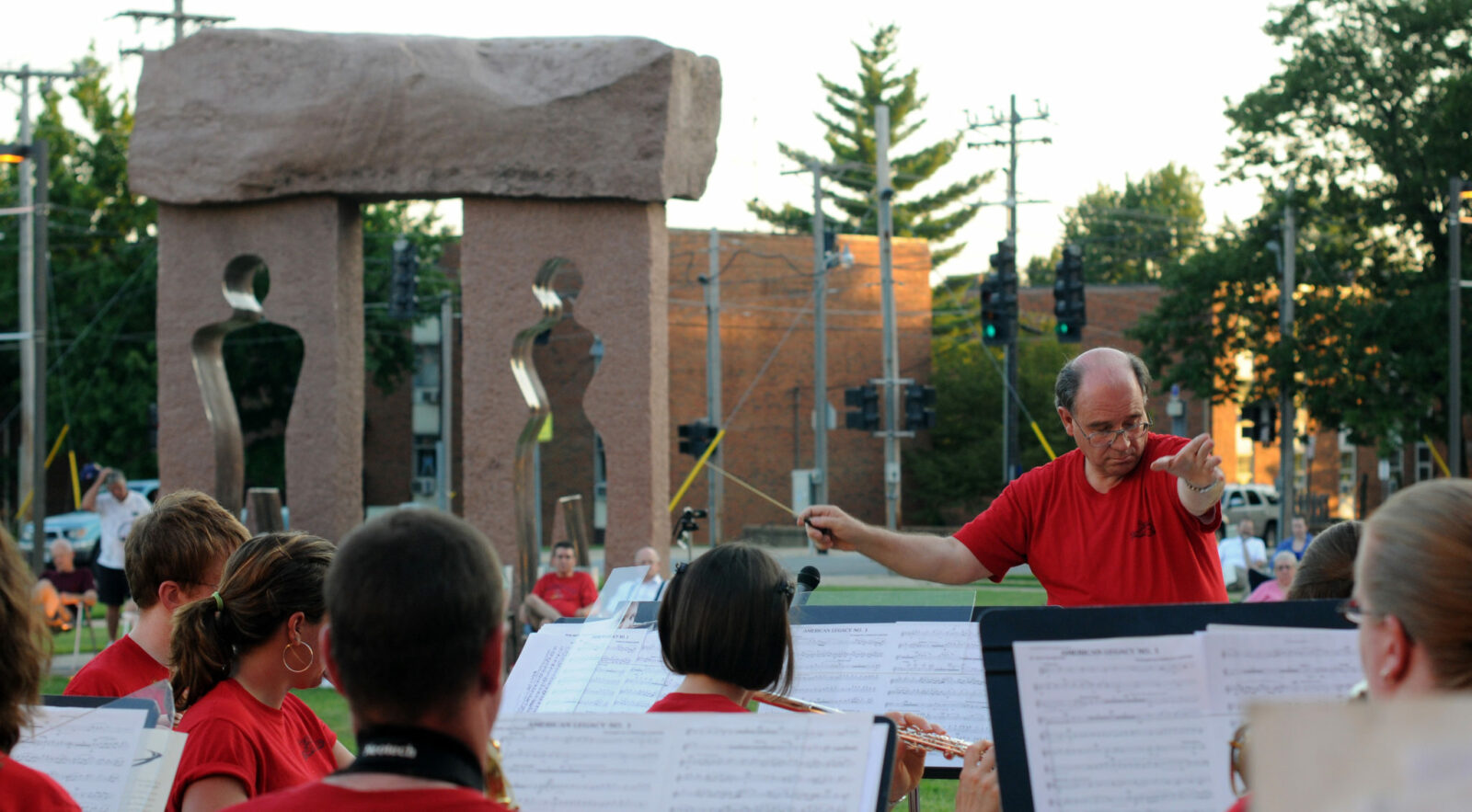 Local musicians are invited to join the Rolla Town Band this summer. Rehearsals begin at 7 p.m. Tuesday, June 17. The band is open to musicians age 14 and older.
Rehearsals will be held 7-9 p.m. Tuesdays and Thursdays in June, beginning June 17, in Room 137 Castleman Hall, located on the campus of Missouri University of Science and Technology at 10th and Main streets in Rolla. Players of all abilities are welcome, including those who have not played in recent years.
The band will perform three concerts this summer. The first concert will be held at 7:30 p.m. Thursday, July 3. Additional concert dates are July 10 and July 17. All concerts will be on the Castleman Green, located at the corner of 10th and State streets. All three concerts are free and open to the public.
The band will be conducted by Dr. Robert Cesario, director of bands and orchestras at Missouri S&T. S&T students who wish to earn credit for their work can register for two units of credit in Music 30, Section 3A, course number 70427.
Organizations and individuals interested in helping sponsor the Rolla Town Band this summer, as well as those interested in performing in the ensemble, are encouraged to contact Cesario at 573-341-4698 or cesarior@mst.edu.