Missouri S&T teacher's workshop earns DHE grant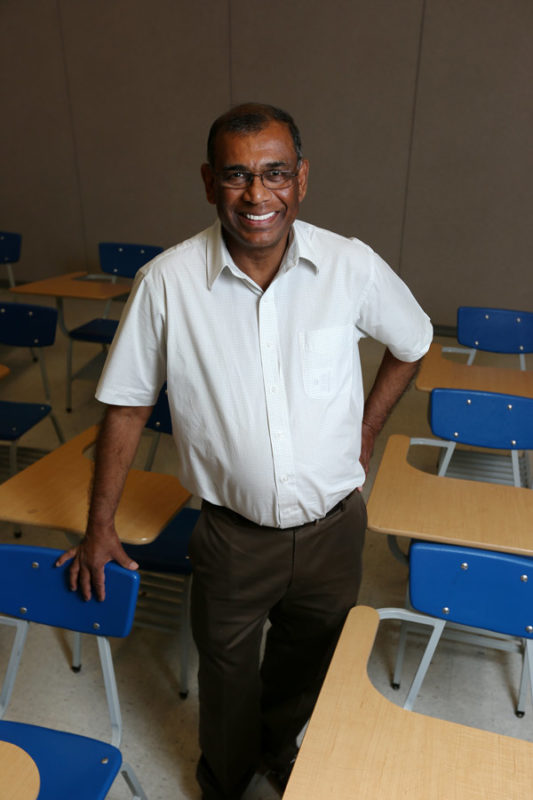 A hands-on, interactive summer workshop held at Missouri University of Science and Technology to help Missouri educators improve their teaching of math and science has earned a grant from the Missouri Department of Higher Education (DHE).
The project, titled "Science Education and Quantitative Literacy: An Inquiry-Based Approach," received nearly $300,000 to help improve the quality of Missouri teachers. It is designed to equip elementary school teachers with advanced techniques to teach their students science and mathematics.
The course is focused on taking advantage of the synergy that exists between scientific inquiry and mathematical problem solving. Data gathered in science experiments will be employed to teach concepts such as averages, fractions and graphing. Mathematics and science teachers will be encouraged to either teach mathematics and science in an integrated classroom or in subject specific classes with coordinated instruction so that what is learned in one class will be utilized in the other.
The integrated, multidisciplinary workshop will start Monday, July 14. It will be taught by a team of instructors at Missouri S&T, including Dr. V.A. Samaranayake, Curators' Teaching Professor of mathematics and statistics; Dr. David Westenberg, associate professor of biological sciences; Dr. Oran Pringle, Curators' Teaching Professor of physics; and Dr. Gayla Olbricht, assistant professor of mathematics and statistics; as well as two master teachers who have been trained by the American Statistical Association. Dr. Jana Neiss, director of Missouri S&T's teacher education program, will provide support in the instructive aspects of the training. Support staff also includes two peer teachers: Serena Haggler of the Licking School District and Katy White, who teaches at Rolla Junior High School.
"The workshop is focused on helping teachers in third through fifth grade instill the fundamentals in their students," says Samaranayake. "Influencing students and getting them invested in learning at this age group is vital for their continued development."
Missouri S&T professors have conducted variations of this workshop nearly every year since 1996. This year, Missouri S&T expects to welcome its largest workshop class ever. The workshop targets "high-priority" school districts throughout the state and has reached out to nearly 50 teachers and principals.