Philharmonia Quartett Berlin to open performing arts series at S&T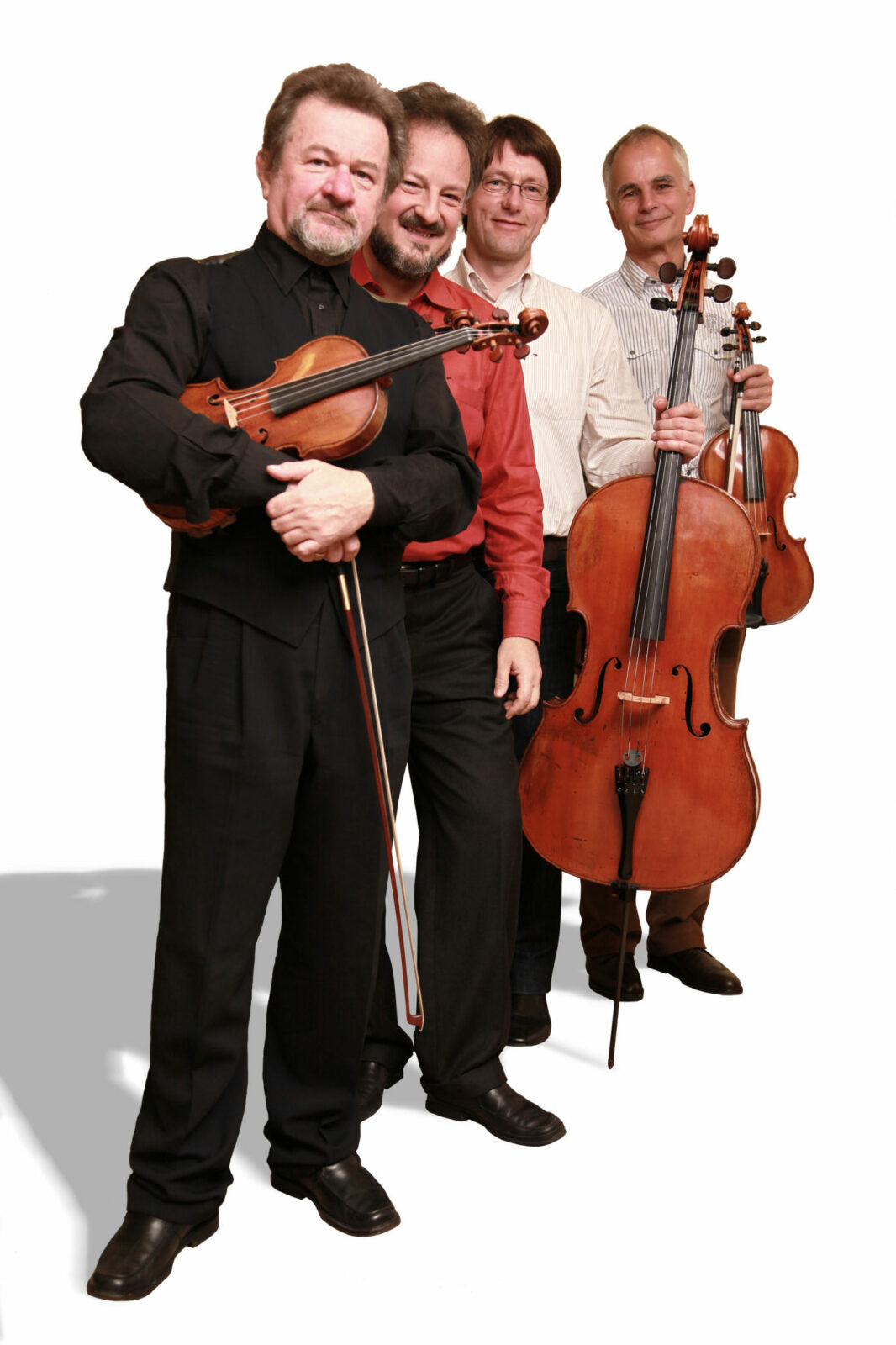 Philharmonia Quartett Berlin, a string quartet founded in 1984 by the principal concert master and the string section leaders of the Berlin Philharmonic Orchestra, will kick off the 2014-2015 Campus Performing Arts Series at Missouri University of Science and Technology this fall.
Philharmonia Quartett Berlin will perform at 7:30 p.m. Saturday, Oct. 11, in Leach Theatre of Castleman Hall on the Missouri S&T campus, 10th and Main streets in Rolla.
Additional shows in the Missouri S&T Campus Performing Arts Series for 2014-15 (CPAS) include:
— Senegal St. Joseph Gospel Choir, 7:30 p.m. Monday, Oct. 27. Formed in Dakar, Senegal, this gospel choir will perform an assortment of spirituals, traditional African songs and masses.
— Jake Shimabukuro, 7:30 p.m. Saturday, Nov. 15. A ukulele virtuoso will perform a mix of original and contemporary music on the ukulele.
— The Celtic Tenors Christmas, 7:30 p.m. Thursday, Dec. 4. A trio of tenors will sing traditional Celtic and seasonal songs.
— The Russian National Ballet Theatre, 7:30 p.m. Friday, Jan. 23, 2015. This ballet company will perform Tchaikovsky's Swan Lake.
— The Tempest, 7:30 p.m. Friday, Feb. 20, 2015. The Aquila Theatre Company will perform Shakespeare's play "The Tempest."
— Arlo Guthrie, 7:30 p.m. Friday, March 6, 2015. Guthrie will perform in Rolla as part of The Alice's Restaurant 50th Anniversary Tour.
— Mamma Mia!, 7:30 p.m. Thursday, April 23, 2015. This Broadway show by Benny Andersson and Bjorn Ulvaeus is based on the songs of ABBA.
Season tickets for all eight CPAS performances are $225 for adults and $160 for youth age 18 and younger and may be paid for in monthly installments. Half-season CPAS packages offer any four of the eight CPAS shows for $125 for adults and $100 for youth. A variety package for $180 for adults and $120 for youth allows subscribers to pick any six shows from CPAS, Leach Special Events Series and Leach Family Series.
Current subscribers must renew by June 30 to keep their seats. Season tickets will be on sale through Aug. 31. Call the Leach Theatre Box Office at 573-341-4219 for more information.
The 2014-2015 Missouri S&T Leach Special Events Series includes:
— Galumpha, 7:30 p.m. Friday, Sept. 12. A group of acrobats that mix art and entertainment as they perform choreographed movements and physical feats.
— SPANK!, 7:30 p.m. Saturday, Oct. 25. This musical is a parody of "Fifty Shades of Gray." Because of its adult themes, this show is not recommended for anyone under the age of 18.
— I've Got a Little Twist, 7:30 p.m. Friday, May 8. The New York Gilbert and Sullivan Players will entertain with a variety of Broadway favorites.
The 2014-2015 Missouri S&T Leach Family Series includes:
— FROGZ, 6 p.m. Thursday, Oct. 30. Animals take on human characteristics while inanimate objects interact with them in this Imago Theatre production.
— Spencers: Theatre of Illusion, 7:30 p.m. Friday, April 17. Kevin and Cindy Spencer will perform their award-winning theatrical illusions on stage while interacting with the audience.
Leach Theatre has a ticket exchange program this season, which is available to season subscribers only. Subscribers to any of the three Leach Theatre season ticket packages may exchange their tickets for another show at any time throughout the season, with 48 hours advance notice (some restrictions apply).
Single tickets for 2014-2015 events will go on sale Aug. 25. At that time, Leach Theatre will offer special discounts on single-ticket purchases for Missouri S&T faculty and staff, military and seniors 65 and older. For more information about the S&T Campus Performing Arts Series, visit leachtheatre.mst.edu or call the Leach Theatre Box Office at 573-341-4219.