Oerther selected as Jefferson Science Fellow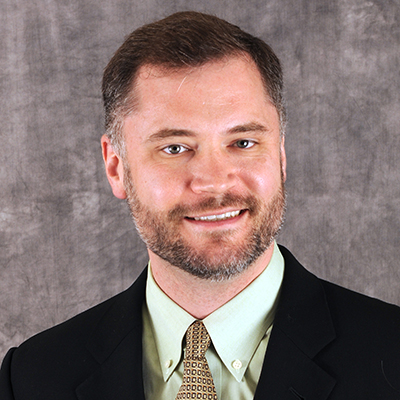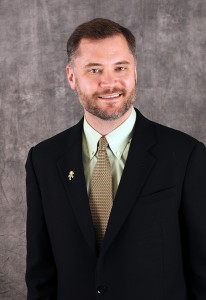 Dr. Daniel B. Oerther, the John A. and Susan Mathes Chair of Environmental Engineering at Missouri University of Science and Technology, has been selected as a Jefferson Science Fellow for 2014-2015. He and 12 others will begin their one-year assignments in Washington, D.C., on Aug. 11, 2014.
The Jefferson Science Fellows Program was established in 2003 by the Office of the Science and Technology Adviser to the U.S. Secretary of State. It is designed to further build capacity for science, technology and engineering expertise within the U.S. Department of State and U.S. Agency for International Development.
"I have witnessed first-hand Dr. Oerther's ability to successfully juggle classroom teaching, mentor students, probe complex research topics and stretch himself in service to our institution and the citizens of Missouri," says Missouri S&T Chancellor Cheryl B. Schrader. "His appointment raises the visibility of Missouri S&T to our country's leaders, and his partnership with the Department of State will increase our international engagement and opportunities for research grant funding."
"This is a tremendous honor for me, for Missouri S&T, and for everyone who has been so supportive to my career," says Oerther. "As a member of the 10th class of Jefferson Science Fellows, I'll have the opportunity to help promote the security and prosperity of the USA and the world through the ideals of democracy informed by science, technology, engineering, math and health."
Oerther earned Ph.D. and master of science degrees in environmental engineering from the University of Illinois at Urbana-Champaign, in 2002 and 1998, respectively. He also holds a bachelor of science degree in environmental engineering and a bachelor of arts in biological sciences, both from Northwestern University. He is a licensed professional engineer and is board certified by the American Academy of Environmental Engineers and Scientists (AAEES).
In his collaborations with engineers, scientists, health care professionals and policy makers, Oerther works to ensure universal access to water and sanitation, to combat the obesity epidemic and malnutrition, and to eliminate extreme poverty through entrepreneurship. His awards include NSF CAREER, the Fulbright-Nehru and Fulbright-Pai fellowships to India, and the inaugural Fulbright-ALCOA distinguished chair to Brazil. Oerther is a lifetime honorary member of the International Honor Society of Nursing Sigma Theta Tau and has held elected office in the AAEES and the Association of Environmental Engineering and Science Professors.