Wow. Doge takes over S&T website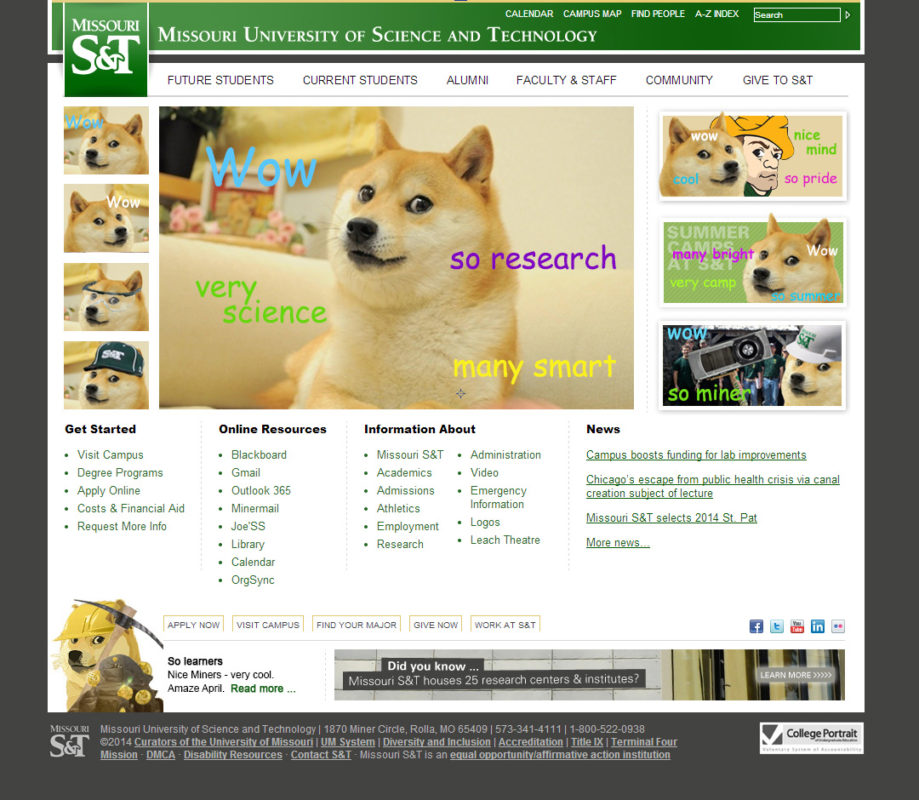 Wow.
Much April.
So Fools'.
Very Doge.
An Internet-famous Shiba Inu dog, known for its raised eyebrows and captioned internal monologues, took over the Missouri University of Science and Technology website today (Tuesday, April 1, 2014).
The animal, known online as Doge (pronounced dowj), has gained popularity as an Internet meme in recent months. The Shiba Inu is even popular on Twitter now, as @DogeTheDog.
When asked how this Internet meme infiltrated the Missouri S&T website, Chancellor Cheryl B. Schrader deferred to the Schrader family pet, Sydney, who remarked:
"Wow.
"So web.
"Such awesome."
Editor's note: We've collected several of the online conversation about this takeover in this Storify presentation.