'Tom Benton's Missouri' now available on Blu-ray and DVD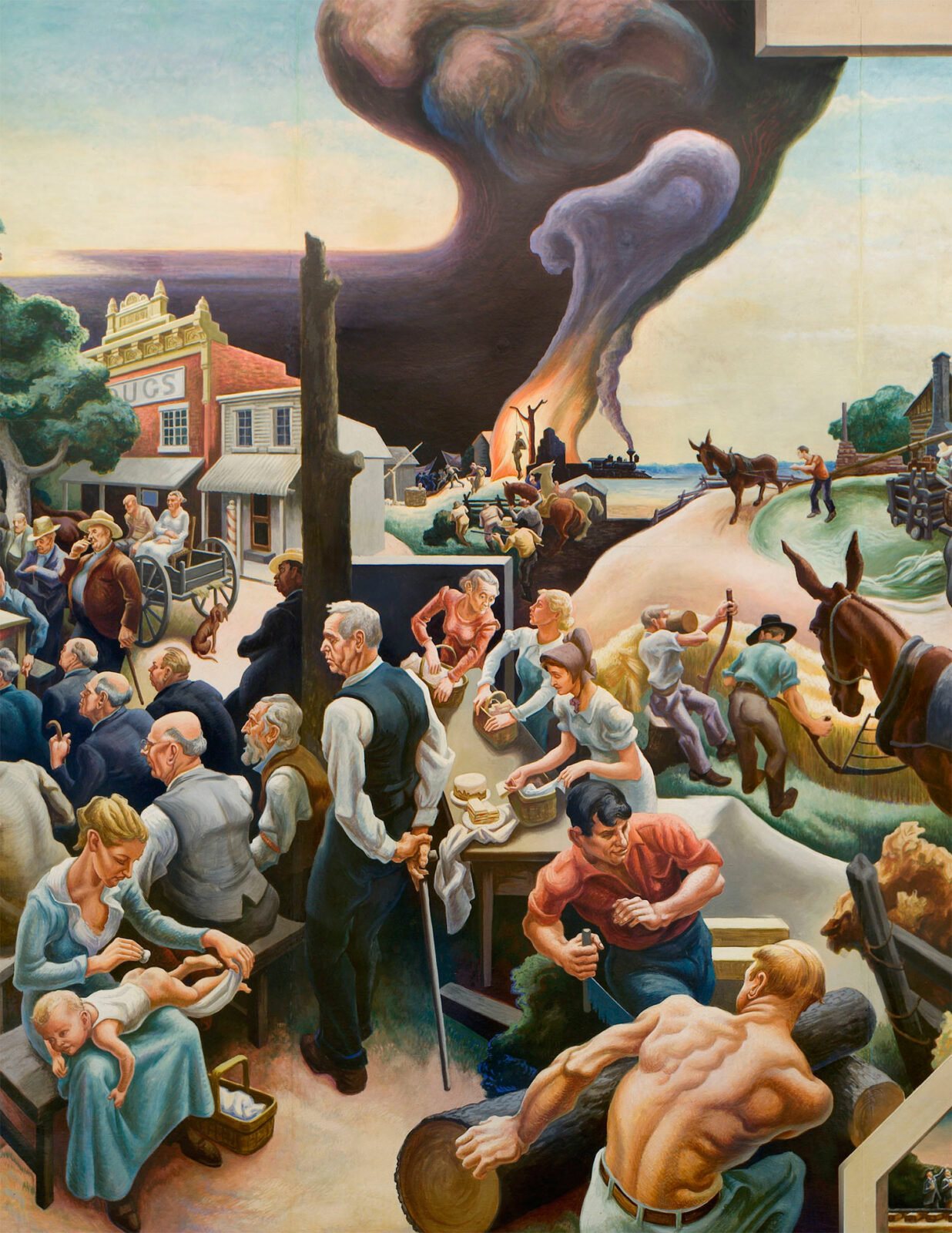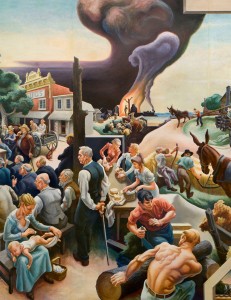 The walls of the House Lounge in Missouri's state capitol building in Jefferson City, Mo., come to life with the vibrant, colorful paintings of Thomas Hart Benton. The mural and its creation are profiled in the documentary Tom Benton's Missouri, which has been re-mastered in a high-definition format and is now available on Blu-ray and DVD.
Originally released in 1992, the award-winning documentary directed by Dr. James J. Bogan Jr., Curators' Teaching Professor emeritus of art history and film at Missouri S&T, and Frank Fillo, former director of the MU Extension's Cooperative Media Group, was shown widely around the country on PBS stations and exhibited in schools around the state on VHS.
The re-mastered HD film premiered around the state last fall during its 20th anniversary and is now available to the public on Blu-ray and DVD at: tombenton.missouri.edu. The Tom Benton's Missouri Educators' Guide is also available on the website and includes numerous classroom resources, activities and lesson plans to accompany the film.
Watch the trailer for Tom Benton's Missouri
The restoration of the film included refinements to bring the colors into congruence with the original tempera of the mural. Bogan and Fillo used 16 millimeter film instead of videotape to make the original movie because film does a better job of capturing the boldness of the mural's colors, Bogan says.
"We wanted to try to recreate for the viewer the experience of standing in the House Lounge and looking in wonder at this mural," says Bogan. "We hope that seeing the film in high definition will be like looking through the eyes of a sensitive and knowledgeable spectator."
The restored film also includes an enhanced soundtrack, which features narration by Benton himself and by historian Bob Priddy. Historical ballads written and sung by Bob Dyer provide a musical commentary to Benton's vivid portrayal of Missouri history that depicts farmers, slaves, politicians, housewives, factory workers, children and businessmen.
"Collaboration between campuses, professors and students, as well as the teachers of Missouri, has been the name of the game in refitting "Tom Benton's Missouri" for another generation of students – and for all Missourians," says Bogan. "Missouri S&T, the University of Missouri-Columbia, and the UM System have combined talent and resources so that this vivid and evocative film can be seen by everyone."
The Tom Benton's Missouri Educators' Guide was a collaborative effort of Luce Myers, lecturer in art at Missouri S&T, Kathleen Unrath, associate professor of art education at MU, and Abbey Trescott, a teacher at Rock Bridge High School. It contains lessons in art, music, history and communication arts that are customized to suit students from 4th grade through college.
"This comprehensive study guide is full of interdisciplinary and cooperative learning lessons focusing on three enduring ideas found in the Benton murals – power, story and regional social identity," says Myers. "It includes Missouri National History Standards for 4th grade and is a good companion for teachers who want to make that history come alive."
Michael Hicks, film and video producer with the UM Extension Cooperative Media Group oversaw the technical challenges of turning 16mm film in digital HD format.
Fillo, co-director of the original film, coordinated the section on music, which now offers some of the best recordings available of Bob Dyer's songs about Missouri history. Jerald "Jack" Brown, a senior in civil engineering at Missouri S&T, and Jessica Hicks, an art education student at MU, served as research assistants on the project.