S&T students to compete in Chem-E-Car competition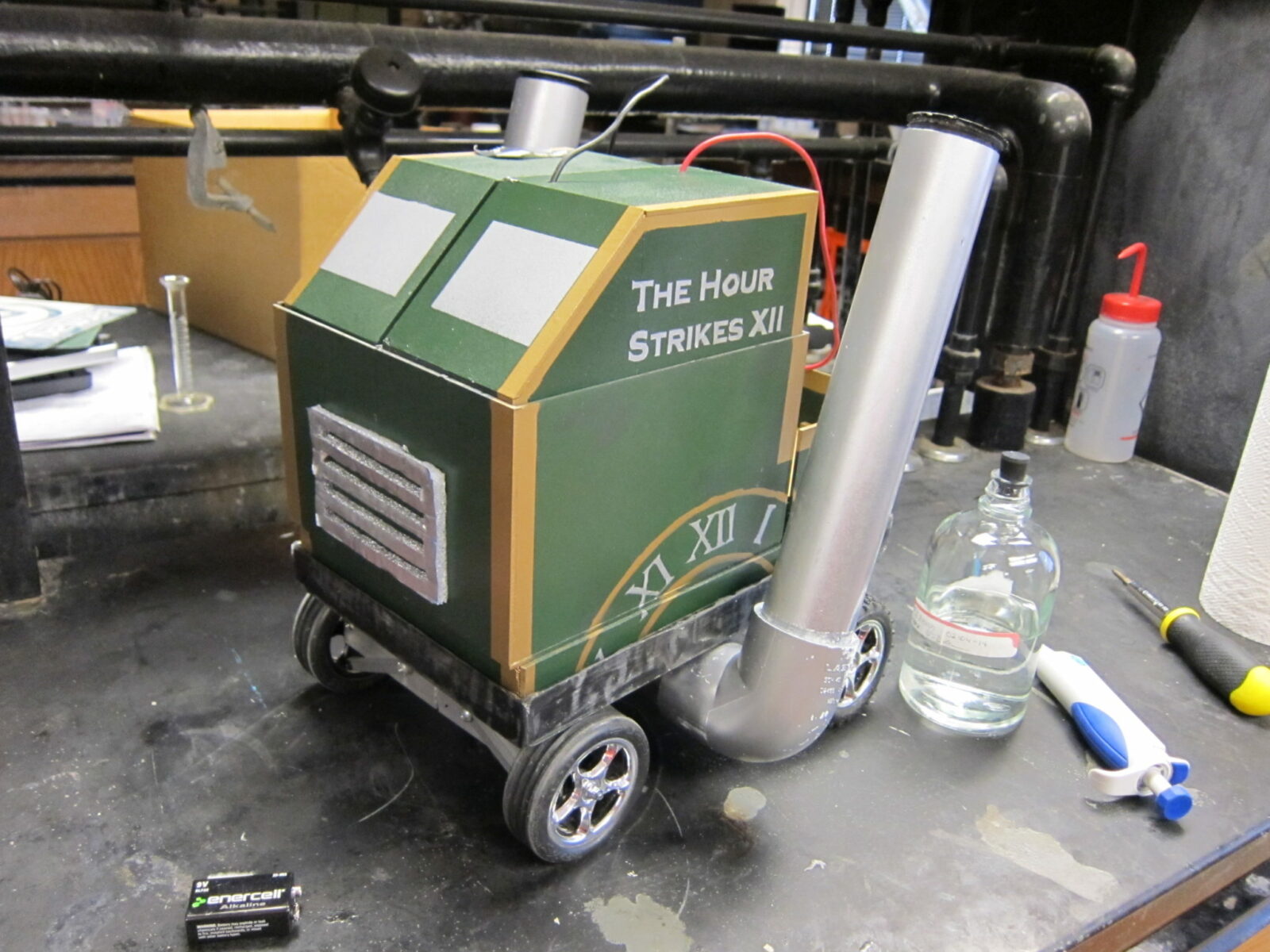 A group of students from Missouri University of Science and Technology has designed and built a chemical reaction-powered, autonomous vehicle to compete at the American Institute of Chemical Engineers' 2014 Mid-America Regional Conference.
Missouri S&T's Chem-E-Car design team will travel five hours north on April 11-12, to the University of Iowa, where it will attempt to propel its car, named "The Hour Strikes XII," using a mixture of luminol and bleach, which creates light. The student-designed and -built car is powered by the light produced by the chemical "timer" in the car, in tandem with a lead-acid battery and features working brake lights.
At the competition, all vehicles must travel a randomly set distance. The car closest to the finish line at the end of the race will win. Each car will be assigned a random amount of cargo weight that it must carry during the race. Teams must figure out the average velocity of their vehicle and decide what volume of the chemical solution would be required to activate the battery power.
"We are not worried about the payload the car has to carry this year," says Kenneth Mucalo, the 2013-14 Chem-E-Car team leader. "The car is not very fast, but it will carry all the weight you add to it."
Dr. Daniel Forciniti, professor of chemical and biochemical engineering at S&T, is the Chem-E-Car team advisor.