KMST Membership Reunion to be held April 24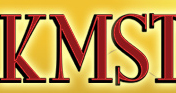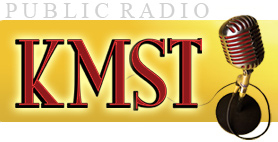 Missouri University of Science and Technology's public radio station KMST will hold a Membership Reunion (formerly known as the membership picnic) 5-7 p.m. Thursday, April 24, at the Lions Club Den on U.S. Highway 63 South in Rolla.
KMST Station Manager Wayne Bledsoe will announce the KMST Volunteer of the Year at the reunion. "It always gives me great pleasure to publicly thank the KMST Volunteer of the Year, and the many volunteers that help make our station and our membership drives a success," says Bledsoe.
Members are invited to stop by the event for a buffet-style meal anytime between 5 and 7 p.m. The Volunteer of the Year will be announced at 6 p.m. The menu will include pulled pork and smoked turkey provided by Swiss Meat and Sausage Co. of Hermann, Mo.; chicken provided by Lee's Famous Recipe Chicken of Rolla; and beverages provided by Ozarks Coca-Cola/Dr Pepper Bottling Co. of Rolla. Family and friends are asked to bring a covered dish, salad or dessert.
Reservations are required. RSVP to Sandy Ray by Tuesday, April 22, by calling 573-341-4386 or 888-776-5678, or by emailing crouchs@mst.edu. This event is underwritten by Phelps County Bank.
KMST is a 100,000-watt non-commercial, educational station licensed to the Curators of the University of Missouri System. The station is located at 88.5 FM in Rolla and surrounding communities; 96.3 FM in Lebanon, Mo., at its translator facility; and online at www.kmst.org.