Celebrate Earth Day at Missouri S&T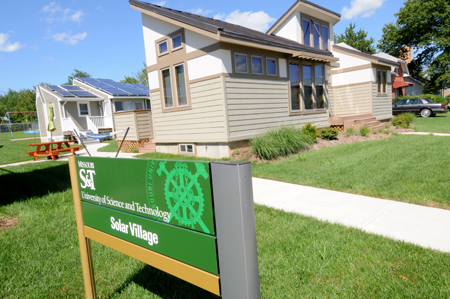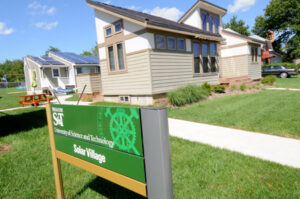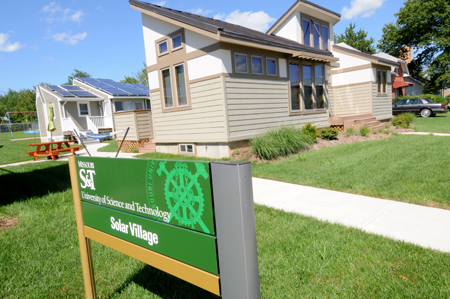 Tie-dye a T-shirt, play sustainability games and listen to music as you learn about the benefits of being "green" at the 13th annual Rolla Earth Day celebration at Missouri University of Science and Technology on Thursday, April 17.
Numerous activities will take place throughout the day. Youth educational events will start at 10 a.m. and university student events will begin at noon inside and on the lawn of the Havener Center on the Missouri S&T campus. All the events are free and open to the public.
Visitors can tour the Solar Village and kids can participate in hands-on activities like tie-dying, face painting, and arts and crafts at the Chancellor's Leadership Academy children's tent. Bring a plain, white T-shirt to the Water Environment Federation tie-dye booth, as limited quantities will be available on the day of the event.
At noon on the Havener Center lawn, guests can witness the recycled fashion show. Campus and community members will create articles of clothing or accessories from recycled materials. Participants can model their creations themselves or have someone else model for them. A panel of judges will determine the winners and award prizes. To compete, contact Natalie Holste at nmhgg3@mst.edu. Also at noon is a car exhibition featuring various hybrid, electric and other sustainability vehicles.
At 3 p.m. area cyclists can join in the "Green Fun Ride," a bike ride through town visiting several parks and sustainable locations. The ride will start on the painted street, located outside the Havener Center, and travel approximately five miles total. Participants must provide their own bicycle.
For details about exhibiting at Earth Day or bringing your group to the event, register online at ose3.mst.edu. For more information about the Rolla Earth Day Celebration, contact Aaron Enz at are7t8@mst.edu or Kandis Rodgers at 573-341-6829, rodgerskm@mst.edu.