Broadway play to finish Leach Theatre's season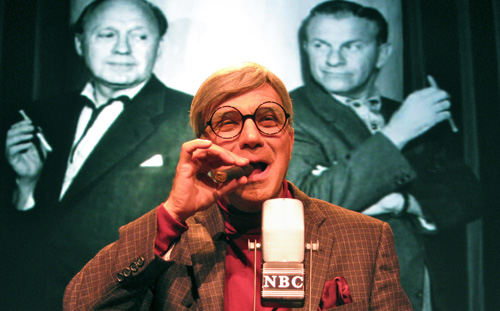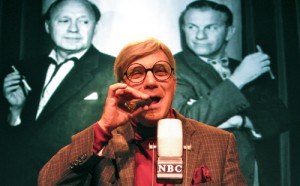 The Broadway play "Say Goodnight Gracie" will be performed at Missouri University of Science and Technology this April. It is the final performance in Leach Theatre's 2013-14 season.
A Leach Special Event, the performance will be held at 7:30 p.m. Thursday, April 24, at Leach Theatre in Castleman Hall, 10th and Main streets in Rolla. Tickets for this event are $25 for adults, $20 for youth age 18 and under and $10 for current S&T students.
Alan Safier stars as George Burns for this one-man play. In the play, Burns is in limbo between this world and the next, unable to join his wife, Gracie Allen, until he gives the performance of his life for God. "Say Goodnight Gracie" was nominated for a 2003 Tony Award for Best Play and won the 2003-2004 National Broadway Theatre Award for Best Play.
Tickets are available online or from the Leach Theatre Box Office, located in the vestibule inside the main entrance to Leach Theatre of Castleman Hall, facing 10th Street. Box office hours are 9 a.m. to 4 p.m. Monday through Friday. Group rates are available for 10 or more tickets purchased together. Call 573-341-4219 for more information.
Leach Theatre will also offer discounted tickets through its "Back Row Club" one hour prior to the event, should tickets remain for the show. The seats in the last row of the theater will be sold for $10 each prior to the show.
Say Goodnight Gracie's performance is sponsored in part by Vince and Sally Carpenter and KTTR NewsRadio.