Poetry reading by new Weiner Professor at S&T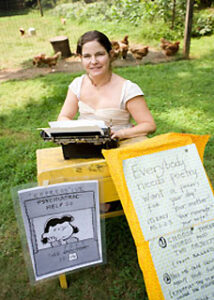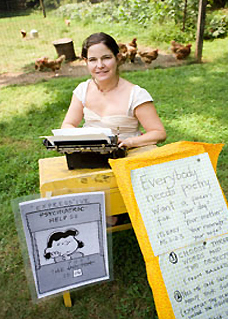 Poet Charlotte Matthews has joined the Missouri University of Science and Technology faculty this spring as the 2014 Maxwell C. Weiner Distinguished Professor of Humanities. She will present a poetry reading at 7 p.m. Tuesday, Jan. 28, in the Southwestern Bell Culture Center, 1207 N. Elm. St., in Rolla. The event is open to the public.A professor in the Bachelor of Interdisciplinary Studies Program at the University of Virginia, Matthews is teaching a course in poetry writing in the English and technical communication department at Missouri S&T this semester.
Her poetry has appeared in numerous poetry magazines and two collections, Green Stars and Still Enough to Be Dreaming, were published by Iris Press in 2006 and 2008, respectively.
Matthews earned a bachelor of arts degree in English from the University of Virginia and a master of fine arts degree in creative writing from Warren Wilson College. She serves as director of the University of Virginia's Writing Center and editor of its literary magazine Mosaic.
Missouri S&T's Maxwell C. Weiner Distinguished Professorship in Humanities, established by an estate gift to the university in 1999, is rotated among S&T's arts, languages and philosophy department, the English and technical communication department, and the history and political science department.
Weiner graduated from Missouri S&T when it was known as the Missouri School of Mines and Metallurgy. He also studied at the University of Hawaii and at Washington University in St. Louis. He retired from Westinghouse Electric Corp.