Comedic ventriloquist to present at Leach Theatre Feb. 1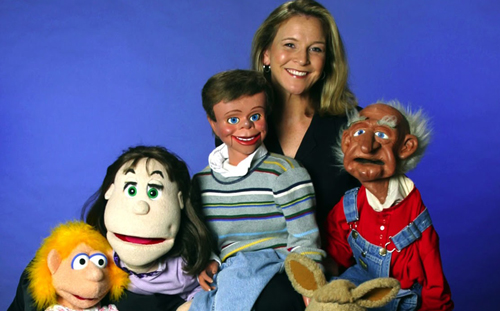 Lynn Trefzger will present an evening of audience interplay and ventriloquism for all ages this February at Missouri University of Science and Technology. The performance is part of Missouri S&T's 2013-14 Leach Theatre Family Series.
Trefzger, a comedic ventriloquist, will perform at 7 p.m. Saturday, Feb. 1, in Leach Theatre of Castleman Hall, 10th and Main streets in Rolla, Mo.
Tickets are $12 for adults and $10 for youth age 18 and under and Missouri S&T students with a valid student ID. Tickets are available online at leachtheatre.mst.edu, or from the Leach Theatre Box Office. Box office hours are 9 a.m. to 4 p.m. Monday through Friday. Call 573-341-4219 for more information.
This ventriloquist offers a comedy show with audience interaction that features a goofy camel, a grumpy old man and a feisty little girl. Trefzger has been a premier entertainer for Disney Cruise Lines and won 2010's "People's Choice Award" from the Ohio Arts Presenters Association.
In the event that tickets remain, discounted tickets will be offered through the theater's "Back Row Club." The seats in the last row of the theater will be sold one hour before each event for $10 each. Leach Theatre is a division of Missouri S&T's student affairs department.
For more information about the series, call the Leach Theatre Box Office at 573-341-4219.