Caterpillar donates hydraulic excavator to S&T's Experimental Mine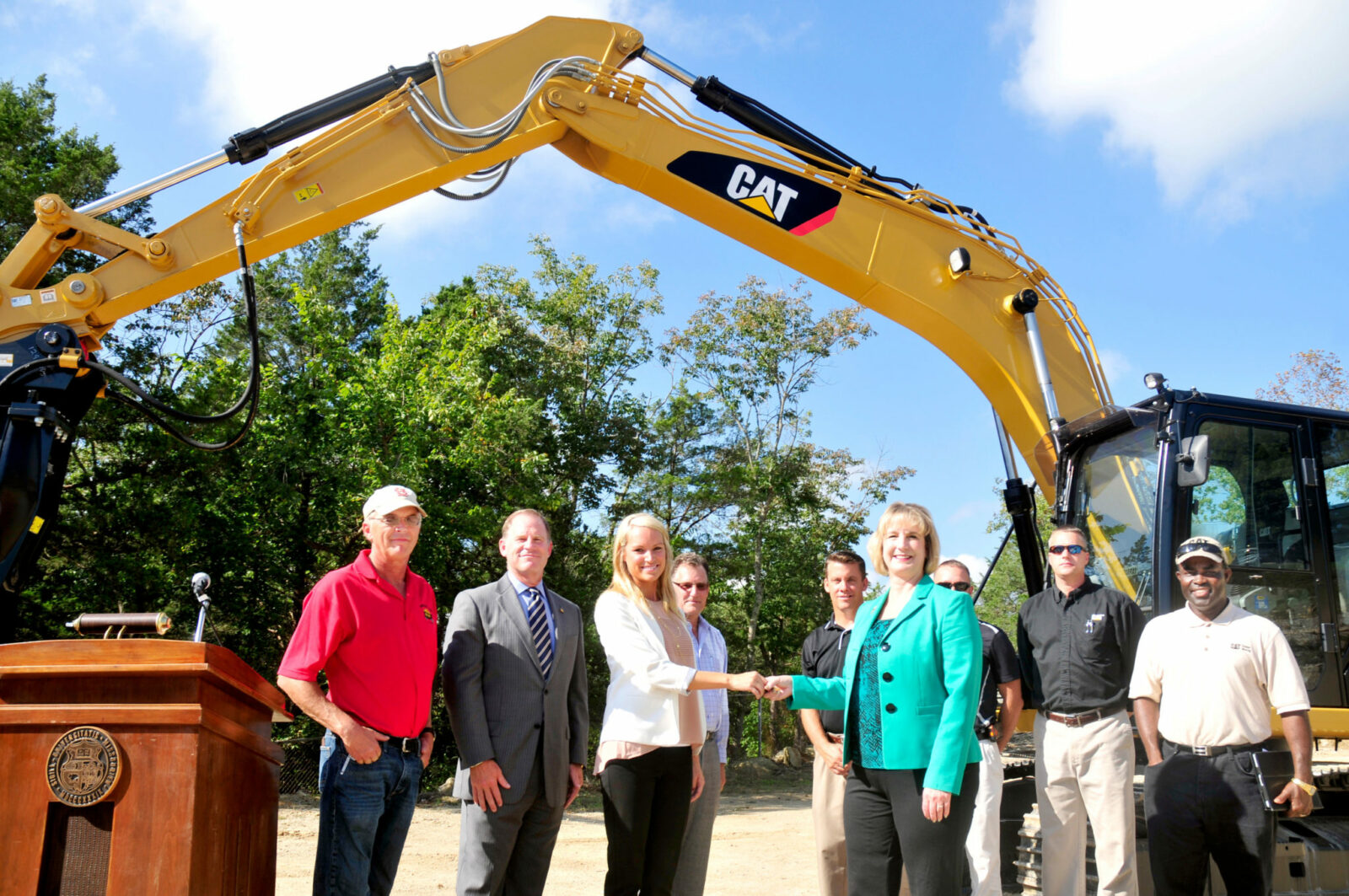 The Experimental Mine Facility at Missouri University of Science and Technology (Missouri S&T) has a new Cat 316E hydraulic excavator, thanks to Fabick CAT of Fenton, Mo., and Caterpillar Global Mining. The companies presented the excavator, valued at $250,000, to the university at a ceremony on Sept. 26, at Missouri S&T's Experimental Mine.
"This gift will help Missouri S&T continue to meet and exceed our customers' expectations — from our students to all those who invest in us," said Missouri S&T Chancellor Cheryl B. Schrader at the ceremony. "We are grateful to Caterpillar and Fabick CAT for this generous gift, which will give our students experience on the same equipment they will find in the field."
Steve Berkebile, Eastern North America Region manager for Caterpillar Global Mining, spoke about the longstanding relationship the company has with Missouri S&T.
"Many of our current employees have come from Missouri S&T, including our group president, Steve Wunning, who is responsible for the mining business at Cat," he said. "We hope to continue to work with the university to meet Cat's long term goals and to provide some great career opportunities for S&T graduates."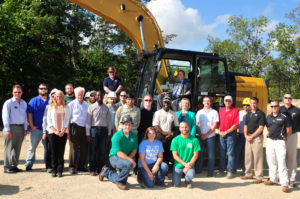 Kelli Fabick, marketing manager for Caterpillar's local distributor, Fabick CAT, and the great, great granddaughter of the company's founder, said that "Fabick is excited to continue its partnership with S&T to develop educational opportunities in this field and in this industry that we share."
"The machine will be used to excavate materials, dig trenches for drainage control and lay pipelines at the Experimental Mine," says Dr. Samuel Frimpong, the Robert H. Quenon Chair of Mining Engineering at Missouri S&T.
"The hydraulic hammer attachment allows the machine to be used for breaking boulders and concrete structures," says Frimpong. "The machine's use becomes more critical in areas where explosives cannot be used due to safety or environmental concerns."