Free film festival begins Aug. 27 at S&T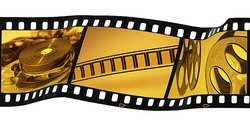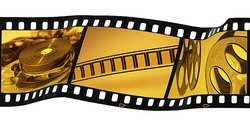 Area residents will have a chance to see a collection of distinctive films they might have missed as part of Missouri University of Science and Technology's 2013 Free Fall Film Festival. The series includes a mix of movies that span decades and contains almost all genres, beginning on Aug. 27 with the Oscar-winning "Life of Pi."
The films, which are free and open to the public, will be shown at 7 p.m. on Tuesdays in Leach Theatre of S&T's Castleman Hall, 10th and Main streets in Rolla, Mo., with one exception. "Killing Them Softly" on Sept. 24 will be screened in Room 104 Physics Building.
The Missouri S&T Free Fall 2013 Film Festival includes the following:
"Life of Pi" – Aug. 27
"Anna Karenina" – Sept. 3
"The Master" – Sept. 10
"Django Unchained" – Sept. 17
"Killing Them Softly" – Sept. 24
"No" – Oct. 1
"How to Survive A Plague" – Oct. 8
"Modern Times" – Oct. 15
"The Angels' Share" — Oct. 22
"Stoker" – Oct. 29
"The Gatekeepers" – Nov. 5
"5 Broken Cameras" – Nov. 12
"Free Form Film Festival with Ryan Wylie" – Nov. 19
"To Rome With Love" – Dec. 3
The Missouri S&T 2013 Free Fall Film Festival is supported by the university's Campus Performing Arts Series, Curtis Laws Wilson Library, Student Union Board, office of the chancellor, civil, architectural and environmental engineering department, and arts, languages, and philosophy department. For more information call 573-341-4185.