Missouri S&T receives grant to prevent student loan defaults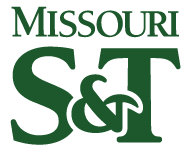 The efforts of Missouri University of Science and Technology's student financial assistance office have paid off, in a literal sense. Missouri S&T has been selected to receive a $25,000 Loan Default Prevention Grant from the Missouri Department of Higher Education (MDHE).
The grant will help Missouri S&T ensure that its students make smart financial decisions in borrowing and assist them in establishing good fiscal habits. The grant program challenges schools to increase awareness of financing options for postsecondary education, reduce loan defaults and generally increase students' knowledge about their personal finances.
Among other initiatives, the S&T student financial assistance office will work to implement a peer-to-peer financial counseling program which will include student-led activities and events on campus throughout the year. These events will be geared toward gaining financial literacy and how to avoid loan default.
"This grant is very important for the students and the university," says Bridgette Betz, director of student financial aid. "It will allow us to better educate the students and allow them to become better stewards of their finances. The goal is to ultimately prevent student loan defaults."
The grant from MDHE was established in 2001 and has provided Missouri institutions with more than $8.1 million to develop initiatives to promote financial literacy, reduce loan default and assist with enrollment retention.