S&T students to experience war memories during trip to France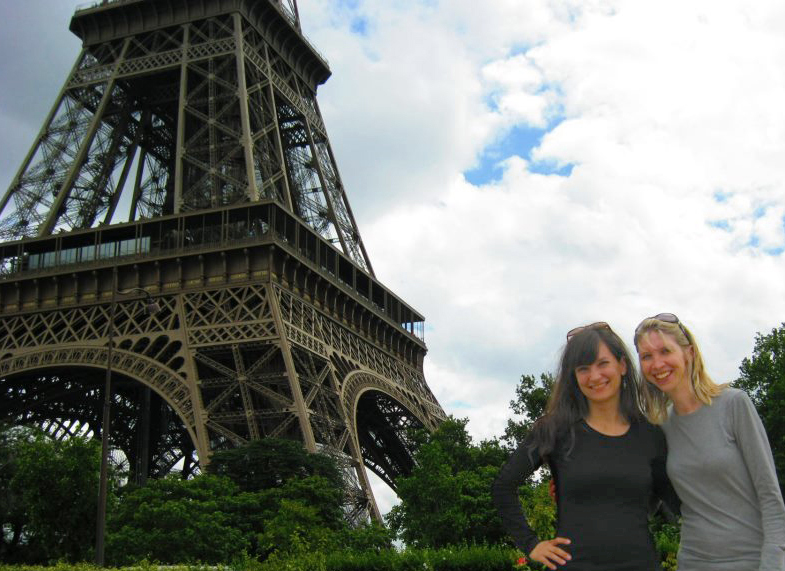 A group of students from Missouri University of Science and Technology will earn six hours of history and French course credits while they explore the battlefields, museums and beaches of France this spring. They will also share their experiences on a blog hosted on Missouri S&T's website as part of their grade.
 Thirteen students from Missouri S&T and two from other universities will study the history of war in the 20th century in France, specifically in Paris, the Somme region and Normandy. Dr. Shannon Fogg, associate professor of history at Missouri S&T, and Dr. Audra Merfeld-Langston, assistant professor of French at Missouri S&T, will lead the trip. The group will leave on May 27 and return on June 14.
"The students are from a variety of majors, so they'll bring different perspectives to the experience," says Fogg. "Our goal is for them to develop a critical understanding of the historical themes and to write and talk intelligently about them."
The students have assignments that must be completed before, during and after the trip.
"Each student has been assigned a place, topic or event to research before we leave," says Merfeld-Langston. "That student will serve as our 'expert' on the topic and will share what they've learned during that part of the trip."
Fogg says she is looking forward to taking them to the Normandy American Cemetery and Memorial at Omaha Beach. "I visited the cemetery on my own study-abroad experience, and have vivid memories of the impact it had on me," she says. "It clearly represents the way World War II has been remembered and memorialized, while underlining the deep historical connections between France and the United States."
The professors got the idea from a five-week seminar they attended last summer in Paris that was sponsored by the National Endowment for the Humanities, which covered France's history in the 20th century and the country's national identity since 1990.
"Shannon and I had an enriching experience last summer and we are pleased to be able to share this educational opportunity with students," says Merfeld-Langston. "The places we will visit convey powerful memories and messages. There is something very disconcerting about standing in the World War I trenches, looking out over a beautiful landscape covered in grass and wildflowers, and realizing how many people lost their lives in the very same spot. We will work with students to learn to interpret such landscapes, as well as monuments, art, and other types of memorials."
Interested individuals can read about the students' experiences at minersabroad.mst.edu. The site will also be used for future study-abroad trips.
The following Missouri S&T students are participating:
Robert Alexander II, a junior in interdisciplinary engineering from Searcy, Ark.
James Alsop, a junior in history from St. Clair, Mo.
Courtney Cocks, a junior in geological engineering from Sunrise Beach, Mo.
Carolyn Harper, a junior in biological sciences from Romeoville, Ill.
Stephenie Lynch, a senior in English from Bismarck, Mo.
Andrew Moore, a senior in mechanical engineering from South Greenfield, Mo.
Rebecca Mosley, a senior in architectural engineering from Overland Park, Kan.
Claire Quinn, a senior in history from Kansas City, Mo.
Georginna Quiros, a senior in history from Rolla, Mo.
Robert Redmond, a senior in psychology from St. Robert, Mo.
Delancey Rougely, a sophomore in business and management systems from Waynesville, Mo.
Zackery Thompson, a junior in history from Waynesville, Mo.
Courtney Williams, a senior in English from Bonne Terre, Mo.
For information about sponsoring a student to help defray costs of the trip, email Stephane Menand, Missouri S&T's study abroad representative.