Historian looks at southern culture at woman's college
Today's college students might find it hard to believe, but there was a time when doctors warned that a young woman who used her brain "too much" might not be able to conceive a child.
Others cautioned that regular exercise would make her coarse and unfeminine, and that if she played a competitive sport she might even develop an "unregulated sexual passion."
These cautionary tales were noted by Dr. Trent Watts, an American studies professor at Missouri University of Science and Technology, in his essay "What Makes a 'Newcomb Girl'?: Student Culture in the Progressive Era." The essay was included in Newcomb College, 1886-2006: Higher Education for Women in New Orleans.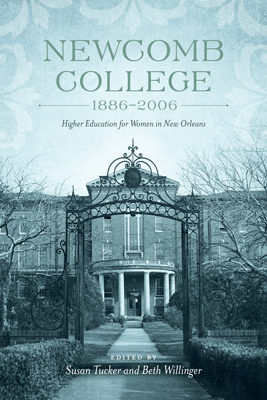 Recently published by Louisiana State University Press, the anthology of essays follows Newcomb College's history and how the college redefined its purpose for educating women as their societal roles evolved.
The H. Sophie Newcomb Memorial College was created in 1886 as part of Tulane University of Louisiana. It was the first degree-granting college for women established within a previously all-male university in the United States. Newcomb predated Harvard University's Radcliffe College and Columbia University's Barnard College. It merged with Tulane's other undergraduate colleges in 2006, as part of Tulane University's recovery from Hurricane Katrina.
In Watts' essay, he discusses the ambivalences surrounding higher education for women in the New South. "If, as many white southerners believed," he writes, "the social order of the New South depended upon the defense of the domestic order, then attempts by upper- and middle-class white women to move beyond their traditional family roles might seem to threaten that order."
Watts writes that in the early 1900s, "physicians in Europe and America buttressed social prejudice against women's colleges by warning that excessive mental exertion past the onset of puberty damaged women's fertility and thereby endangered 'the race.'"
His essay describes how Newcomb's programs in fine arts and physical education promoted southern womanhood as preparation for women's duties in the New South, and, rather than disrupting the white southern culture, brought progressive energies into it.
"The existence of the college was an anomaly," says Watts. "They grew up within a culture that still had strong ideas about the 'place' of a 'southern lady.' But these women received a progressive education and many went into politics or social service. They drove ambulances in France during World War I. They campaigned for women's suffrage. But few of them questioned the Jim Crow social order that prevailed in the South."