Heard of cello rock? Break of Reality brings it to S&T
The American instrumental crossover group Break of Reality will bring its unique concert experience to Missouri University of Science and Technology on Sunday, March 18. Made up of three cellists and a percussionist, their music can be described as cinematic, subdued and heavy, all at the same time.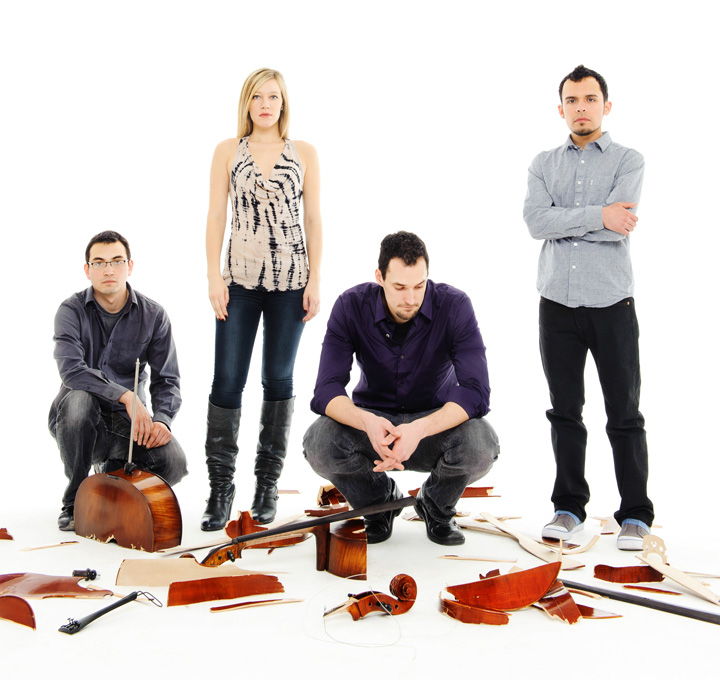 The concert will be held at 7:30 p.m. in Leach Theatre of Castleman Hall on the Missouri S&T campus, 10th and Main streets in Rolla. The performance is a part of the university's Campus Performing Arts Series.
Tickets are $30 for adults and $20 for youth. The first 75 tickets for Missouri S&T students are free; additional student tickets are $10.
Tickets are available online or from the Leach Theatre Box Office, located in the vestibule inside the main entrance to Leach Theatre of Castleman Hall, facing 10th Street. Box office hours are 9 a.m. to 4 p.m. Monday through Friday. Call 573-341-4219 for more information.
Formed at the Eastman School of Music in 2003, Break of Reality attracts a diverse audience — bringing together fans of Led Zeppelin, Radiohead and Yo-Yo Ma alike. Members of the group were lauded for their "take no prisoner approach to cello playing," by a Sacramento Bee Newspaper reviewer, and described by a member of the Rochester City News as having "excitement, originality, and an undeniable intensity that louder, heavier bands only dream of."
Leach Theatre will offer discounted tickets through its "Back Row Club" one hour prior to the event, should tickets remain for the show. The seats in the last row of the theater will be sold for $10 each prior to the performance.
Funding for the Missouri S&T Campus Performing Arts Series is provided by the Missouri S&T Endowment for the Performing Arts.
For more information about the Missouri S&T Campus Performing Arts Series, call the Leach Theatre Box Office at 573-341-4219 or visit leachtheatre.mst.edu.