Colorful cast of monsters star in family film at S&T
Visit Monstropolis, a world that is literally fueled by fear, when Disney/Pixar's animated Monsters, Inc. is shown at Missouri University of Science and Technology. The viewing will be at 11 a.m. Saturday, Oct. 15, in Leach Theatre of Missouri S&T's Castleman Hall, 10th and Main streets in Rolla, Mo, as part of the Leach Theatre Family Film Series.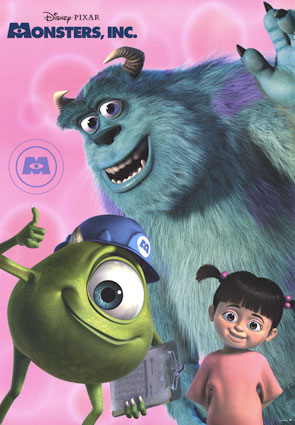 Lovable Sulley (voiced by John Goodman) and his wisecracking sidekick, Mike Wazowski (voiced by Billy Crystal), are the top scare team at Monsters, Inc., the scream-processing factory in Monstropolis. When a little girl named Boo wanders into their world, it's the monsters who are scared silly, and it's up to Sulley and Mike to keep her out of sight and get her back home.
Admission is $2 per person. Tickets will be available at the Leach Theatre Box Office beginning at 10 a.m. that day.
Pizza from Pizza Inn and sandwiches from Panera Bread, as well as soda and fun activities, are available following the film for a nominal charge. For more information, call 573-341-4219.
Additional films in the series include:
The Emperor's New Groove (Disney) – Nov. 5
How the Grinch Stole Christmas (MGM/UA) – Dec. 10
Curious George (Universal Pictures) – Jan. 28, 2012
Finding Nemo (Disney/Pixar) – Feb. 11, 2012
Gnomeo & Juliet (Disney) – March 10, 2012