Bogan film part of KC FilmFest; 'Silver Telly' winner
NAKED BRONZE: Louis Smart Sculptor in the Ozarks, a documentary produced and directed by Dr. James Bogan, will be shown at the Kansas City FilmFest on Saturday, April 9. The film won a Silver Telly Award in June. Bogan is the Curators' Teaching Professor of art history and film at Missouri University of Science and Technology.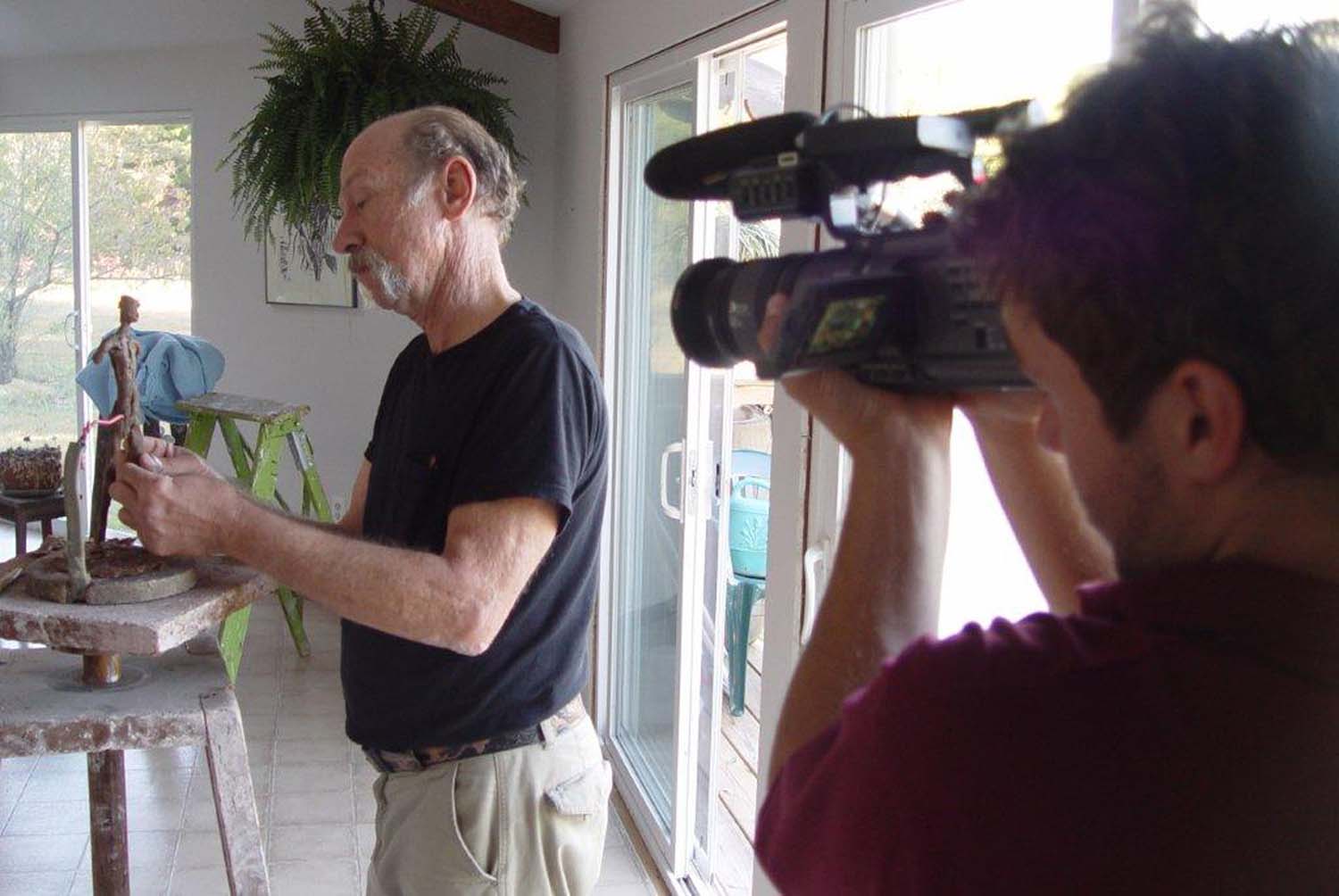 The half-hour documentary will be shown at 10:15 a.m. with the feature Locked Out 2010 as part of the five-day AMC Theatres Kansas City FilmFest. The film will be screened at AMC Mainstreet 6, located in the Power & Light District, 1400 Main St., Kansas City, Mo. Tickets are $10 and will be available at the door beginning at 10 a.m. that morning, or online.
The Telly Awards, a major industry prize, honors outstanding programs in video and film. The national and international competition receives more than 13,000 entries annually from all 50 states and many foreign countries. The Silver Telly, its highest honor, goes to less than 10 percent of the entrants.
NAKED BRONZE offers insight into the work of Ozark sculptor Louis Smart, who uses the lost wax method of casting in his pieces. "I have admired the expressive human figure sculptures of Louis Smart for almost 40 years," says Bogan. "Watching the pouring of molten bronze at 2,200 degrees is an unforgettable experience. I hope this film is a true reflection of his great work."
The film shows Smart constructing the Deer Dancer, a piece housed in the lobby of Missouri S&T's Havener Center. Another of Smart's works is a bust of Albert Einstein, located in the Curtis Laws Wilson Library at Missouri S&T. Students have been known to touch their foreheads to the bust in hopes of raising their IQ's.
A DVD of the film is available online.