Next family film start time pushed back due to parade
Area children and their families can attend Rolla's annual Christmas Parade, which begins at 10 a.m., and still make the 11:30 a.m. start time of A Walt Disney Christmas on Saturday, Dec. 4, at Missouri University of Science and Technology's Leach Theatre of Castleman Hall, 10th and Main streets in Rolla, Mo.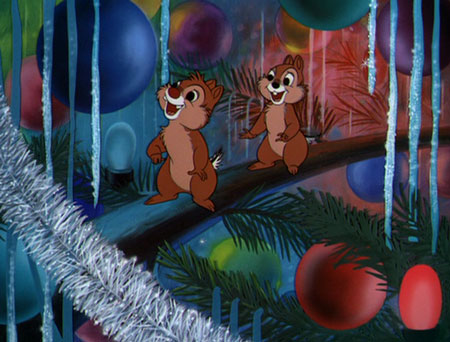 Admission is $2 per person. Tickets will be available at the Leach Theatre Box Office beginning at 10 a.m. that day.
A Walt Disney Christmas is six short animated films from Walt Disney Studios, including "The Night Before Christmas," from the Silly Symphonies series; "Pluto's Christmas Tree," featuring the mischievous chipmunks Chip and Dale; and "Donald's Snow Fight," with Donald Duck battling nephews Huey, Dewey and Louie.
Children will have an opportunity to shop for gifts for family and friends for $1 each at Santa's Workshop following the film. Members of the Pi Kappa Alpha fraternity will be on hand to help the children in the workshop.
Domino's Pizza, sandwiches from Panera, drinks and snacks will be available following the film for a nominal charge. For more information, call 573-341-4219.
Additional films in the series include:
Tarzan (Disney) – Jan. 8, 2011
Happy Feet (Warner Brothers) – Feb. 12, 2011
Brother Bear (Disney) – March 5, 2011.