Team from S&T competes in triathlon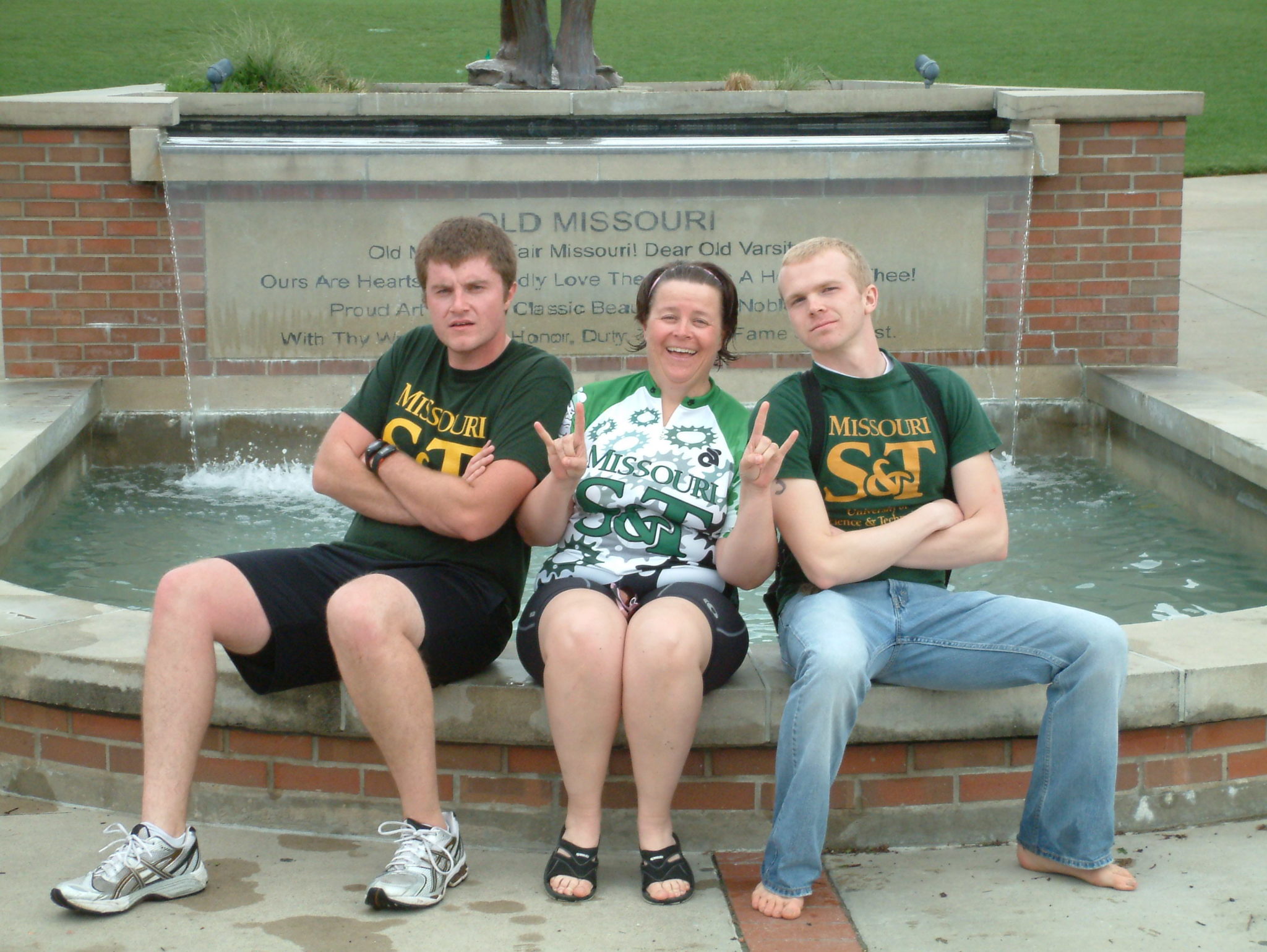 Lorie Francis, a lecturer in the arts, languages and philosophy department at Missouri S&T, recently competed in a triathlon with two S&T students, David Dotson (right) and Joe Thieman (left).
The race, TriZou, is an annual event held in Columbia, Mo. It consists of a 400 meter swim, 14-mile bicycle ride, and 3.1 mile run. Dotson, a senior in physics, was the swimmer; Francis rode the bike; and Thieman, a senior in mechanical engineering, was the runner. The S&T team finished the race in 1 hour and 35 minutes.
"Both young men are members of my choirs and had mentioned an interest in doing a triathlon," says Francis. "So we decided to give it a go."