These guys don't need back-up musicians, their voices do it all
The six members of the a cappella group "m-pact" will showcase their remarkable vocal talents when they perform at Leach Theatre this month.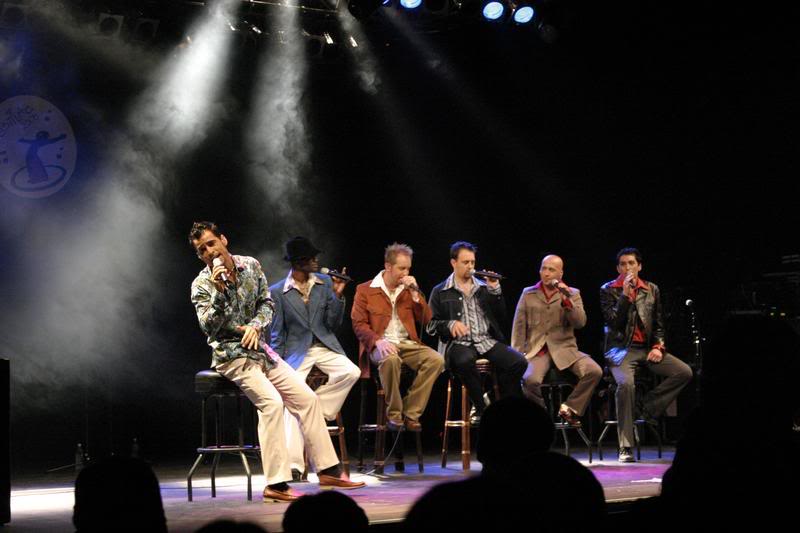 Missouri University of Science and Technology is bringing the group to Rolla as part of Leach Theatre Special Events. m-pact's performance will be held at 7:30 p.m. Friday, Feb. 19, in Leach Theatre of Castleman Hall, 10th and Main streets in Rolla, Mo.
Tickets are $30 for adults and $20 for students and youth. Missouri S&T students can charge tickets to their student accounts. Patrons who purchase four or more tickets will receive a $5 discount on each ticket.
Respected worldwide, Los Angeles-based m-pact is considered a trailblazer in the realm of vocal music. Their sophisticated sound and accessible appeal have earned them numerous awards, including Vocal Group of the Year from the Los Angeles Music Awards. Listeners who are tired of auto-tuned and overproduced music will delight in the fresh, raw power of the voices of m-pact.
m-pact will also offer two presentations to local school children as part of S&T's School Outreach Program earlier in the day on Friday, Feb. 19.
The group's appearance is supported in part by the Missouri Arts Council.
Tickets are available online at leachtheatre.mst.edu/specialevents/index.html, at the Leach Theatre Box Office, or by phone at 573-341-4219. All sales are final; however, tickets may be returned 24 hours prior to the performance for a tax deductible contribution to the theater.
In the event that tickets remain for the performance, Leach Theatre will also offer discounted tickets through its "Back Row Club." The seats in the last row of the theater will be sold one hour before each event for $10 each.
For more information, call the Leach Theatre Box Office at 573-341-4219.