Family Film Series begins its sixth season with an unlikely hero's tale
The sixth season of the Family Film Series at Missouri S&T begins with The Tale of Despereaux, a story of a brave and virtuous mouse who dreams of becoming a knight. The series gives children and their families an opportunity to view classic family films on a large screen, at a reasonable price.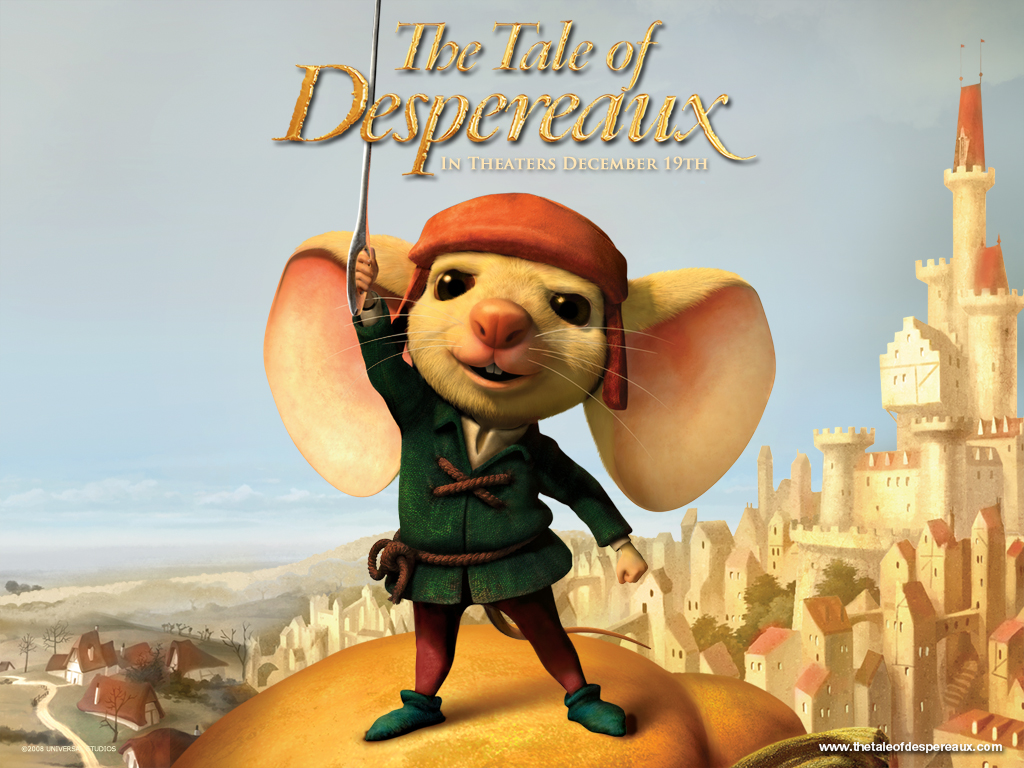 The Universal Pictures release is based on the bestselling book of the same name and features the voice talents of an all-star cast. It tells the story of Despereaux and his quest to rescue an endangered princess and save an entire kingdom from darkness.
The film will be shown at 11 a.m. Saturday, Sept. 26, in Leach Theatre of Castleman Hall. The fun will include face painting and arts and crafts. Lunch and snacks, including pizza and soda, will be sold in the lobby following each film. Admission is $2 per person, and tickets will be available at the Leach Theatre Box Office. For more information, call 341-4219.
Additional films in the series will include:
Pooh's Heffalump Halloween Movie (Disney) – Oct. 17
Jungle Book (Disney) – Nov. 21
Mickey's Christmas Carol (Disney) – Dec. 12
Bee Movie (Dreamworks) – Jan. 16, 2010
Thumbelina (Don Bluth) – Feb. 13, 2010
The Rescuers (Disney) – March 13, 2010