'Questions are never stupid'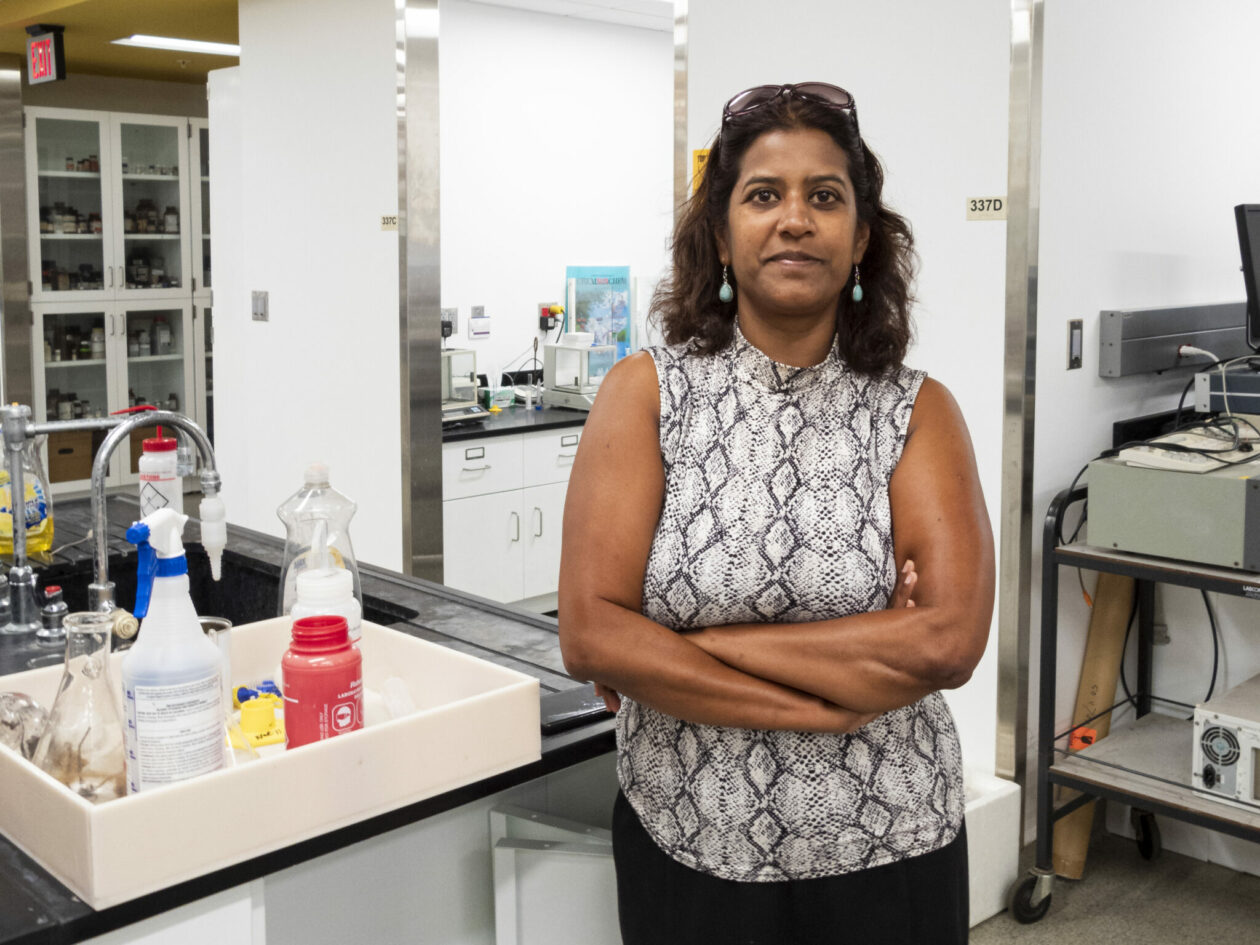 Missouri S&T chemistry professor Dr. Manashi Nath didn't initially like chemistry in high school. She liked math and physics much more, she says. But that changed when she took a chemistry class with encouraging teachers.
"My chemistry teachers at my high school and Presidency College (University of Calcutta), they had confidence in me," says Nath, a member of the Missouri S&T faculty since 2008. "They saw something in me and told me that. Especially, my high school teacher, she really helped me realize that chemistry was fun and something that I was able to do well."
That confidence helped change Nath's mind on the subject, and she found that she loved the way chemistry made her think about problems and ask a lot of questions. Now, she researches sustainable energy conversion like water splitting, taking carbon dioxide from the atmosphere and recycling it into other products, and developing new biosensors to non-invasively monitor blood-glucose levels in diabetics or neurochemicals such as dopamine.
"I try to pass that curiosity on to all my students; asking questions is as important as finding the answers in chemistry," says Nath. "Asking why things work the way they work – that interest led me to further my studies and, still to this day, fuels my applications for research grants."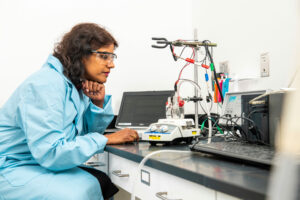 From West Bengal to the USA
Nath moved to the United States to become a post-doctoral researcher at Colorado State University in Fort Collins, where she and her husband took photos with snow after seeing it on such a grand scale for the first time. In addition to the climate, the culture also changed in the move. They left a city with a population of 8 million to one with just 169,000 citizens. After four years, she moved to an even smaller community – Rolla, Missouri – to join the faculty at Missouri S&T.
"When I first traveled to Rolla from Colorado, I noticed an impact of changes as I drove I-70, left the Rockies and went through the flat of Kansas," says Nath. "I've found Missouri is comfy and calming – it's a soft squishy blanket."
Nath says the only thing missing in Rolla is perhaps a few more Central Asian food-focused grocery stores so she can recreate some dishes from her home.
Students are always changing
Nath says that her first impression of S&T was surprise at the number of opportunities for students and faculty to interact in the classroom, which she believes helped her quickly grow as a professor.
"My first lecture, I spoke so fast I don't know if anyone kept up!" she says.
Since joining S&T in 2008, Nath says she has noticed a change in what motivates students to take STEM classes.
"When I first started, students were more eager to learn, now they want fast results," says Nath. "They ask, 'What do I need to do to get a job,' and nothing deeper. You are spending so much time and money on your education, don't you want to delve as deep as you can and learn as much as possible?"
Her advice for students is to look past the immediate answers and continue to explore and research to build problem-solving abilities.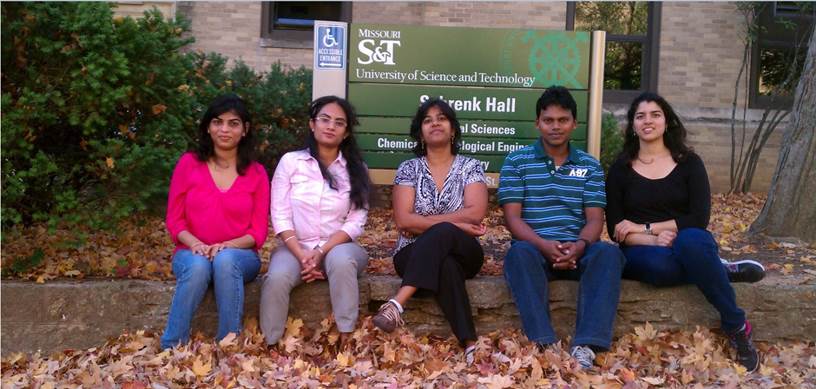 "After finding the answer, go to the next page of the book to understand why the answer is correct," says Nath. "Don't be afraid to ask questions if you don't understand why a question's answer is the way it is. Generating those questions and finding the answer along with your professors is what makes great researchers."
STEM waits for no one
Nath conducts field trips and outreach with the chemistry department and says those local community interactions are some of the most rewarding parts of being in Rolla.
"My favorite memory may be a trip we took to a middle school in Sullivan, Missouri," says Nath. "We presented a hands-on experiment and this tiny little guy at the end runs up and hugs me and says 'Thank you, this was so much fun, I wish you were my mom.' Interacting with the young students always shows how important it is for our area communities to get exposure to STEM fields."
S&T's chemistry department has run "Fun with Chemistry" youth programs for years, and Nath says they have seen some great dividends.
"Some of the first students we ever taught in 'Fun with Chemistry' are now graduating from S&T with undergraduate degrees in numerous fields – not just chemistry," says Nath. "That is truly my favorite part of being a professor – seeing students graduate. I always remember the first day a Ph.D. student walks into my office all shy and quiet, so I can tease them as they walk across the stage to be called doctor."