New book covers the life of entrepreneur Fred S. Kummer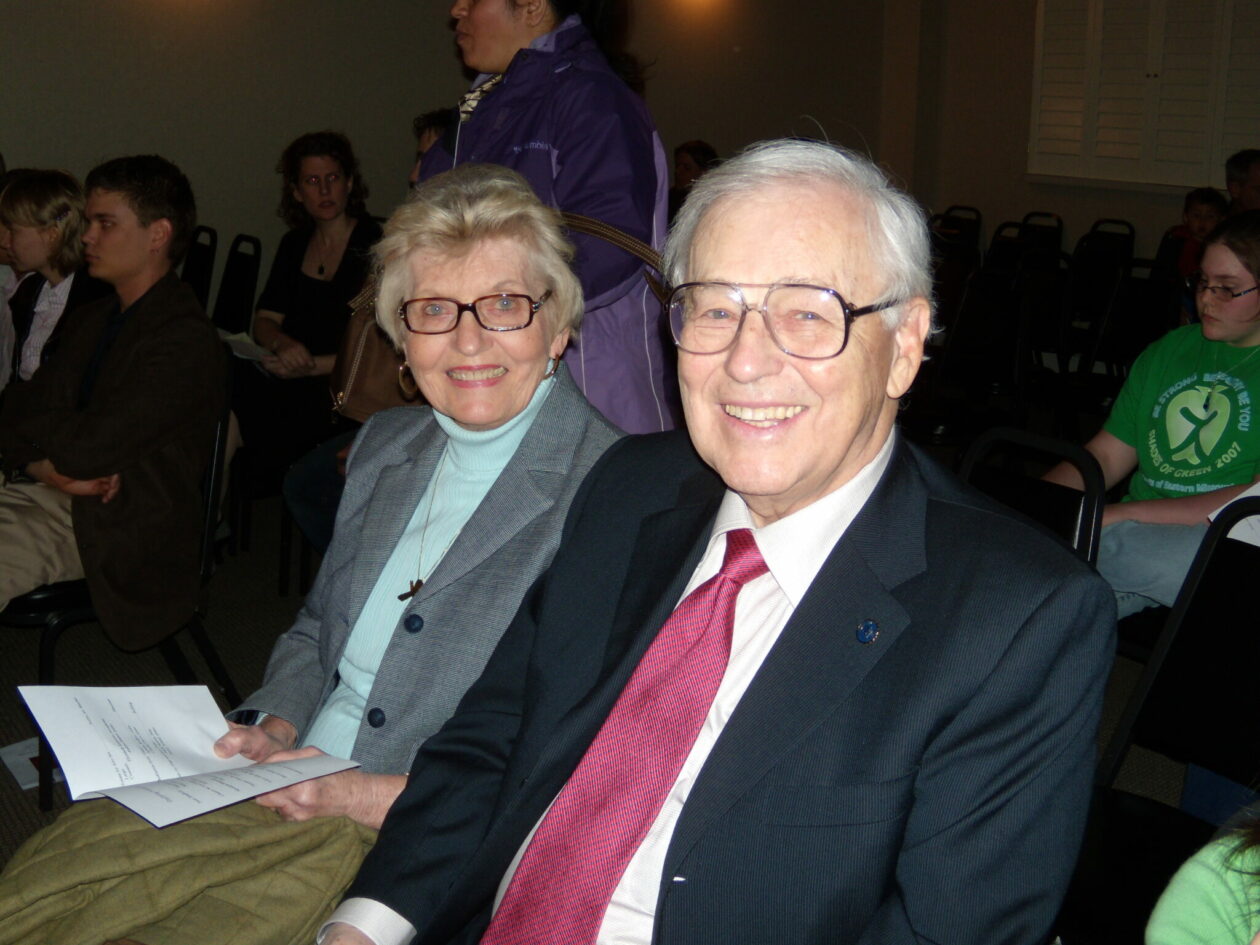 A new biography covers the life and work of Fred S. Kummer, a philanthropist, entrepreneur and 1955 Missouri S&T graduate. The book, titled Master Builder, will be available from the S&T Store for $15 starting on Kummer Day at Missouri S&T, Monday, Oct. 9.
Kummer was born April 23, 1929, in New York. A graduate of William Cullen Bryant High School in Queens, he was living with his mother in Queens while working a variety of jobs in 1951. He also was taking courses at City College of New York when he decided to transfer to Missouri S&T, which was then known as the Missouri School of Mines and Metallurgy.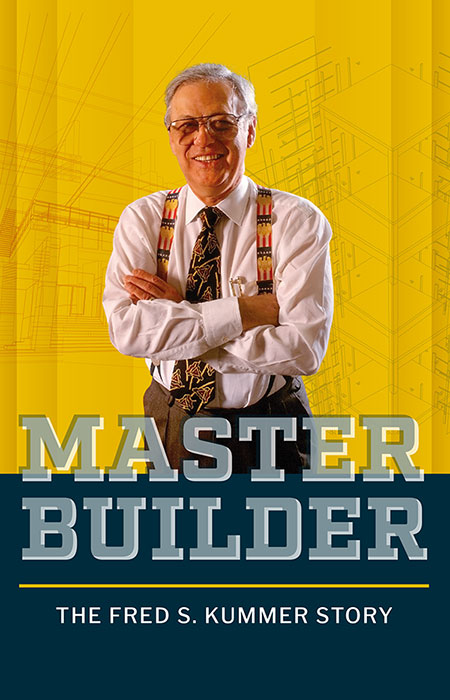 While in college at Rolla, he worked for St. Louis-based Ittner Architects, which had a project in Rolla. It was there he met June Baumer, an architect at the firm and a graduate of Washington University in St. Louis. He left S&T in 1952 to join the Army, where he attained the rank of first sergeant and was stationed at Fort Dix, New Jersey. He married June in 1953 while in the service and returned to Rolla that same year to complete his civil engineering degree.
He earned a bachelor's degree in civil engineering from S&T in 1955, and in 1960 he founded Hospital Building and Equipment Co., which later became known as HBE Corp., from the basement of his Crestwood, Missouri, home.
"Fred is the perfect example of the American dream of upward mobility," says Dr. Larry Gragg, the author of the new biography. "He epitomizes the belief that if you work hard, you can succeed. But Fred and June would add the essential element of access to an excellent education."
Kummer worked with clients to formulate plans, then did the design work, engineering, and architectural planning. This approach helped him grow his St. Louis-based company into the world's largest design-build firm for medical and financial facilities.
"Fred controlled all the planning for his projects and his unique approach to presenting clients with initial drawings and materials kept costs down compared to others," says Gragg, a Curators' Distinguished Teaching Professor emeritus of history and political science at Missouri S&T. "For example, he refused to use expensive materials like marble throughout hospitals. Fred phrased it as, 'You don't design a hospital to be an art museum.'"
Kummer's company eventually built over 1,000 hospitals in 49 states. In 1973, he expanded into the hospitality business, launching Adam's Mark Hotels & Resorts, a chain of upscale hotels that eventually grew to 25 properties in 13 states.
The Kummers donated $300 million to Missouri S&T in October 2020 to establish the Kummer Institute for Student Success, Research and Economic Development. Their donation is the largest single gift ever to any public or private university in Missouri and one of the largest ever to any university.
"In my opinion, the biggest gift the Kummers have ever given is the gift of education to hundreds of Missouri S&T students who now benefit from their scholarship programs," says Gragg. "His commitment to this campus has been nothing but consistent, and now what he and June wanted most is happening: students from underprivileged backgrounds are being exposed to STEM educations and having the support to pursue those interests at S&T's summer camps and its university educations."
About Missouri University of Science and Technology
Missouri University of Science and Technology (Missouri S&T) is a STEM-focused research university of over 7,000 students located in Rolla, Missouri. Part of the four-campus University of Missouri System, Missouri S&T offers over 100 degrees in 40 areas of study and is among the nation's top public universities for salary impact, according to the Wall Street Journal. For more information about Missouri S&T, visit www.mst.edu.