Founder of Brewer Science to present eighth Stoffer Lecture
Dr. Terry Brewer, founder and president of Brewer Science, will deliver the eighth annual Stoffer Lecture at 2 p.m. Friday, Oct. 27, in Leach Theatre in Castleman Hall on the Missouri S&T campus. The lecture is free and open to the public and will be available to view online after the event.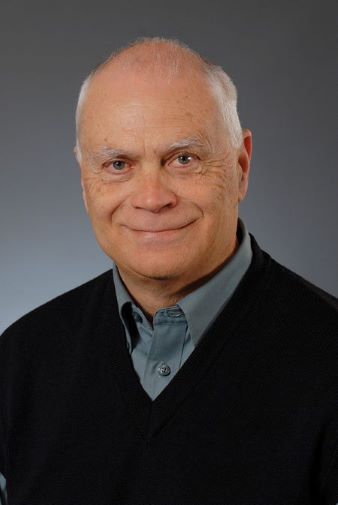 Brewer's lecture is titled "The Business of Chemistry." He will discuss the crucial components that have made Brewer Science a success — chemistry, business and people. He says that scientific understanding, while important, would not have been enough without the right business culture and strategies, as well as retaining and developing employees who can take on the challenges of the chemistry business.
Founded in 1981, Brewer Science manufactures materials and processes used for semiconductors and microelectronics. Under Brewer's leadership, the company has successfully commercialized many government-sponsored technologies and consults with government leaders regarding U.S. advanced technology, manufacturing, and small business development policies.
Brewer serves as a member of the SEMI North America Advisory Board and is a founding member of the Jordan Valley Innovation Center, located in Springfield, Missouri. He holds numerous patents and is recognized as the inventor of anti-reflective coatings (ARC® materials). He is a strong advocate for economic development, entrepreneurship, job creation, STEM education, the environment and the arts.
The Stoffer lecture series was established by Dr. James O. Stoffer, Missouri S&T Curators' Distinguished Professor emeritus of chemistry. It provides an opportunity to learn from scholars and innovators in the field of polymer chemistry and related areas. For more information about the series, or to view past lectures, visit chem.mst.edu and select "Stoffer Lecture" from the drop-down "Seminars" menu.
About Missouri University of Science and Technology
Missouri University of Science and Technology (Missouri S&T) is a STEM-focused research university of over 7,000 students located in Rolla, Missouri. Part of the four-campus University of Missouri System, Missouri S&T offers over 100 degrees in 40 areas of study and is among the nation's top public universities for salary impact, according to the Wall Street Journal. For more information about Missouri S&T, visit www.mst.edu.