The Bach Society of Saint Louis to perform at Leach Theatre Oct. 14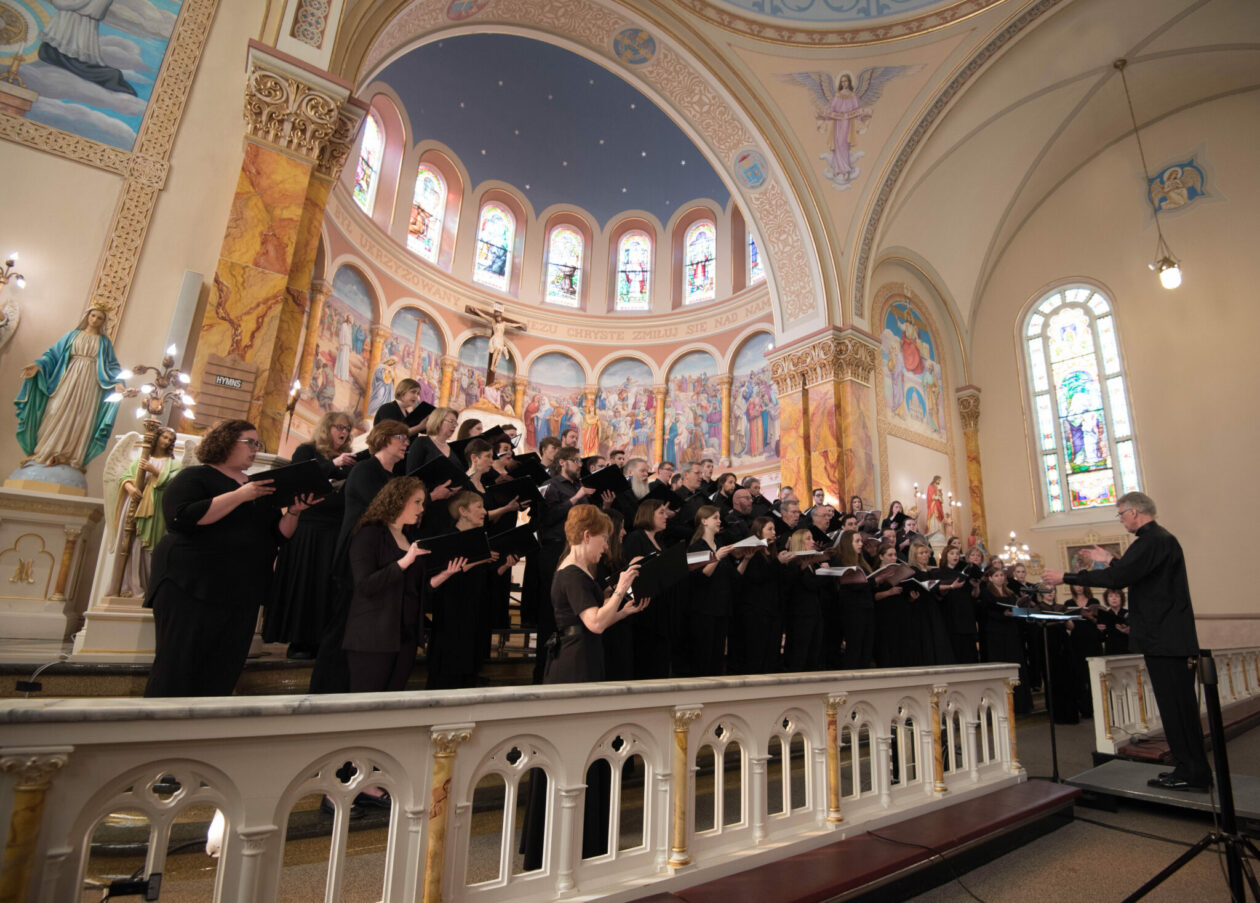 St. Louis' longest-running choral society, The Bach Society of Saint Louis, will perform a classical concert in collaboration with Missouri S&T students this October.
The performance will begin at 2 p.m. Saturday, Oct. 14, in Leach Theatre in Castleman Hall, located on the Missouri S&T campus at the corner of 10th and Main streets in Rolla. The Bach Society's music director and conductor A. Dennis Sparger and Lorie L. Francis, teaching professor of music at Missouri S&T, will conduct the Bach Society Chorus and Missouri S&T's Chamber Choir and Jazz Choir. The concert will feature choral favorites like "Pie Jesu" and "Be Still, My Soul." This event is sponsored by Kabekona Hills Retreat Center, Sally Carpenter and Jim and Phyllis Murphy.
The Bach Society of Saint Louis was founded in 1941 by Dr. William B. Heyne to bring the music of Johann Sebastian Bach to the St. Louis area. The chorus features approximately 60 singers, both paid professionals and experienced volunteers, who perform works by Bach and other classical and contemporary composers. For more information, visit bachsociety.org.
Tickets are $25 for adults, $20 for youth under age 18, and $10 for Missouri S&T students. Tickets can be purchased at the Leach Theatre Box Office, located inside the main entrance of Castleman Hall, facing 10th Street. The box office is open 10 a.m. to 4 p.m. Monday through Friday.
Tickets can also be purchased online at leachtheatre.mst.edu or by calling 573-341-4219. Service fees may apply to tickets purchased online or by phone.
About Missouri University of Science and Technology
Missouri University of Science and Technology (Missouri S&T) is a STEM-focused research university of over 7,000 students. Part of the four-campus University of Missouri System and located in Rolla, Missouri, Missouri S&T offers 101 degrees in 40 areas of study and is among the nation's top 10 universities for return on investment, according to Business Insider. For more information about Missouri S&T, visit www.mst.edu.