S&T challenges students to identify ways to positively affect campus, community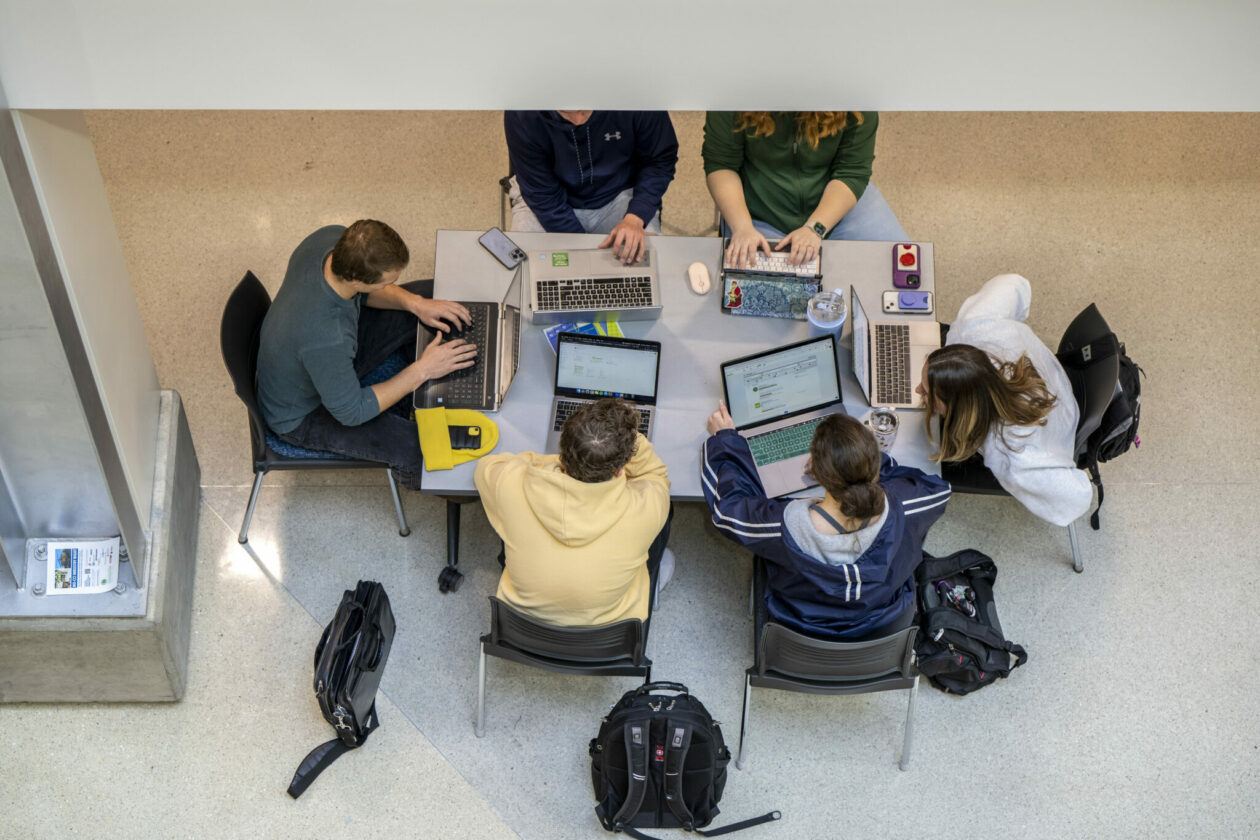 Missouri University of Science and Technology students will soon have an opportunity to compete for cash prizes by voicing their concerns about areas of campus and community life they find challenging. There's a catch, though: they'll be required to identify and present solutions.
Cash prizes for the 24-hour Campus Impact Challenge will be awarded as follows:
Each member of the team that wins first place will receive $200
Each member of the team that wins second place will receive $150
Each member of the team that wins third place will receive $100
The 24-hour Campus Impact Challenge starts Friday, Sept. 15, at 4 p.m. in St. Pat's Ballroom C of the Havener Center, where participants will be grouped into teams based on their interests. It will conclude 24 hours later, on Saturday, Sept. 16, when each team will present its recommendations for addressing the challenge it chose, followed by the awarding of prizes. Registration is encouraged but not required.
The challenge, which is open to all undergraduates, is sponsored by the Kummer College for Innovation, Entrepreneurship, and Economic Development and Kummer Student Programs.
"The focus is identifying an issue," says Dr. Rachel Kohman, director of Kummer Student Programs, who designed the challenge. "What are the root causes of the issue? Who are the stakeholders, and what do they stand to lose, or gain? The Campus Impact Challenge will offer students practical experience in working through a complex issue as a member of a team, which is an important part of many careers, particularly those that are entrepreneurial."
Kohman says the challenge will give students an opportunity to practice improving something they believe needs to be improved by getting to the core of an issue, a process she says requires careful consideration of the elements of a problem. While participants are not expected to present complete solutions – such as designing a parking lot or creating an app that streamlines registering for classes – Kohman says the competition is more than a venue for expressing dissatisfaction.
"What we're not looking for is 'get rid of it' as a solution to a problem," she says. "This challenge is about working in a team dynamic to analyze an issue and make recommendations in a relatively short period of time."
About Missouri University of Science and Technology
Missouri University of Science and Technology (Missouri S&T) is a STEM-focused research university of over 7,000 students. Part of the four-campus University of Missouri System and located in Rolla, Missouri, Missouri S&T offers 101 degrees in 40 areas of study and is among the nation's top 10 universities for return on investment, according to Business Insider. For more information about Missouri S&T, visit www.mst.edu.