'Discovering Chemistry' camp recap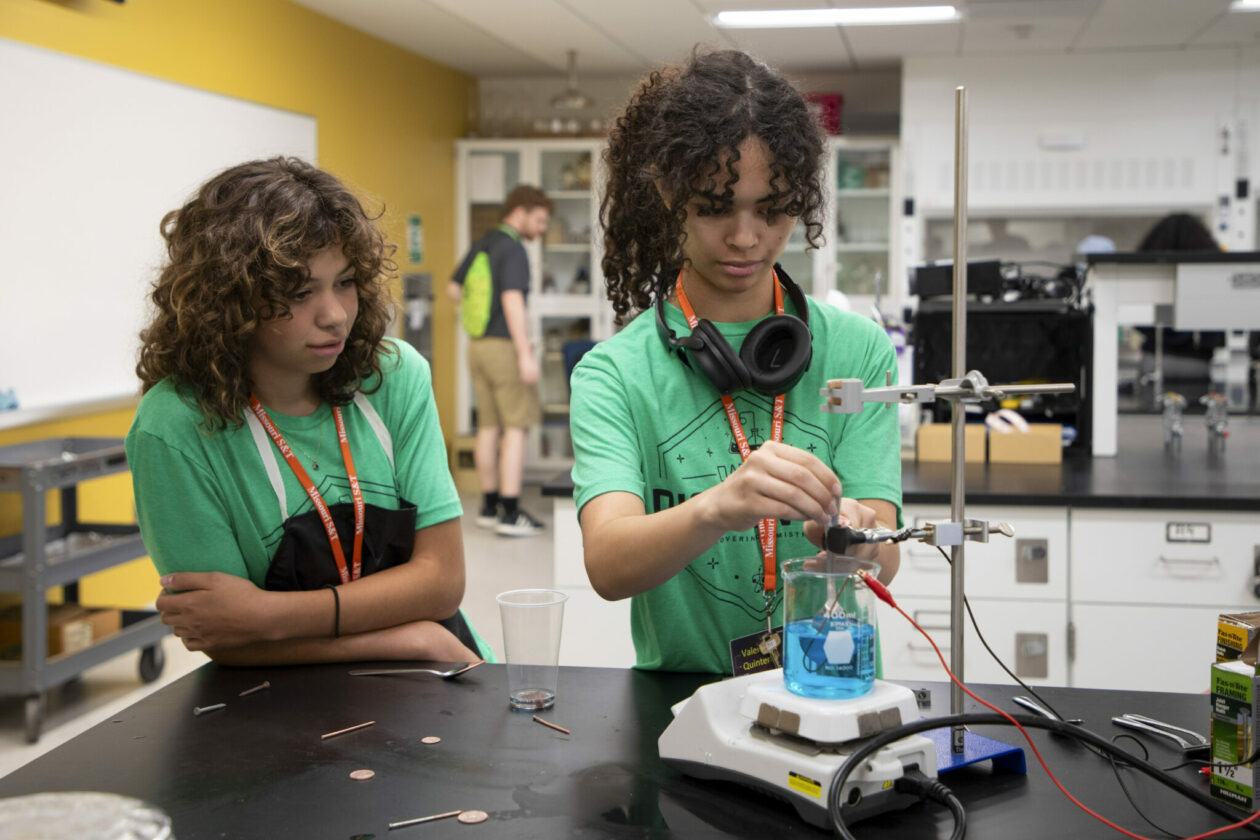 The chemistry department held its inaugural summer camp titled "Discovering Chemistry" for rising 9th-11th grade students in June. Sixteen students from Missouri and nearby states attended and engaged in 10 laboratories. Participants also used some of the department's advanced analytical instrumentation to analyze caffeine in soft drinks and to assay trace metals in drinking water. The week wrapped up with a series of chemistry demonstrations and was capped off by liquid nitrogen ice cream prepared by Dr. Garry "Smitty" Grubbs.

Camp director Dr. Nathan Leigh praised his staff (graduate students Sara McCauley, Sargun Kaur, Yuwei Zhang, Harmeet Bhoday, John Tubbesing, Yuga Eriyagama, and Zac Mayes, and camp co-director Dr. Terry Bone) for their input and hard work.
"A great deal of planning went into this, but turning the planning into reality is where the camp staff really went the extra mile," said Dr. Leigh. "The foundational efforts of this year's staff will make the camp easier to execute in the future."

In addition to being outreach, the summer chemistry camp is a recruiting tool.
"My career choice was influenced, in part, by a chemistry experience at a local university while I was a high school student," Dr. Leigh said. "We hope that some of our camp participants will be similarly influenced and will choose to study chemistry at Missouri S&T."