Help design this year's Celebration of Nations T-shirt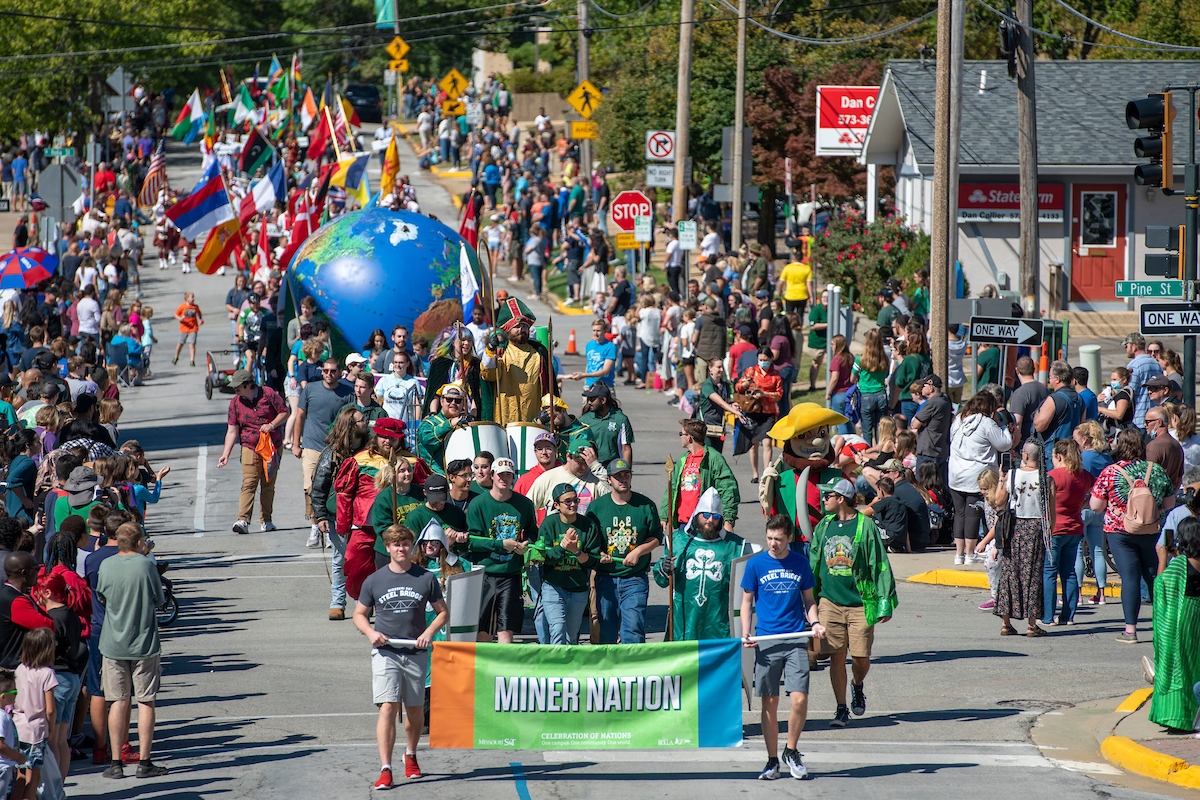 Amateur artists and designers of all ages in the Rolla area are invited to submit original designs for this year's Celebration of Nations T-shirt. The winning submission will receive a $150 gift card to the S&T Store.
Artwork must be submitted by Friday, April 7. Digital art can be emailed to sandquistj@mst.edu; physical submissions can be taken to the Missouri S&T Diversity House, located at 605 W. 11th St. between 8 a.m. and 4:30 p.m. Monday through Friday.
All designs must include the name of the event, "Celebration of Nations," as well as the year "2023." Designs must be original. The winning design will become the property of Missouri S&T and will be used in a variety of formats to advertise the event.
Submitted designs must be created against a white or transparent background and should not exceed five colors. Vector files with text set to outlines are preferred. If that format isn't available to you, please send design entries in at a minimum of 8 inches by 8 inches, but no larger than 11 inches by 11 inches with a resolution of 300 dpi. Both RGB and CMYK color profiles are acceptable.
Missouri S&T reserves the right to adjust entries as needed but will make every effort to preserve the integrity of the artist's work when printing the design. Color and detail may alter in printing.
The 14th annual Celebration of Nations will be held on Saturday, Sept. 23, in downtown Rolla. The free event is designed to broaden cultural horizons and enrich the local community.