The sun, the moon and nebulae – S&T announces observatory events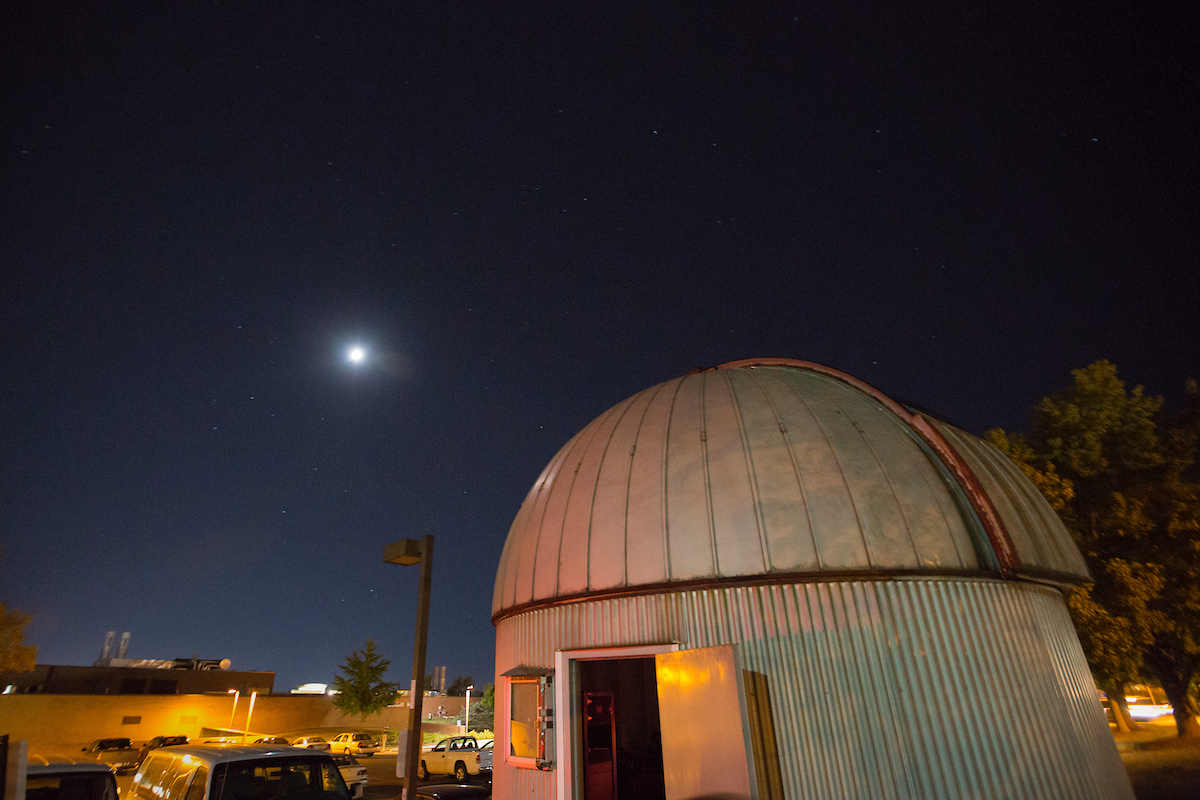 The community is invited to the Missouri S&T Observatory this spring, where the S&T Astronomical Research Society will host viewings every other Friday.
The planned viewing events include the following (weather permitting):
Feb. 10, 6:30-9:30 p.m., the Orion Nebula. One of the brightest nebulae in the night sky, the Orion Nebula glows bright pink.
Feb. 24, 7-10 p.m., the crescent moon.
March 10, 7-10 p.m. The Crab Nebula. Estimated to have formed in the year 1054, this nebula is the remnant of a supernova.
March 24, 12:15-2 p.m., the sun. The observatory will open during the day to view features like sunspots on the sun's surface.
April 7, 8:30-11:30 p.m., Venus. This planet goes through phases like the Earth's moon, and will be 75% illuminated on this date.
April 21, 9 p.m.-midnight, the Cigar Galaxy and Bode's Galaxy. These galaxies are affected by each other's gravitational pull.
May 5th, 9 p.m.-midnight, the full moon.
These viewing times are free and open to the public with no reservations or tickets required. Children are welcome at the observatory but must be accompanied by an adult. Visitors must be able to climb a small set of stairs to use the telescope for viewing.
The Missouri S&T Observatory is located at 1550 N. Bishop Ave. (Highway 63 North), near the university's Stonehenge replica, north of McNutt Hall and west of St. Patrick's Lane.
For up-to-date information on viewings and schedule changes, please visit the S&T Astronomical Research Society's Facebook page.
About Missouri University of Science and Technology
Missouri University of Science and Technology (Missouri S&T) is a STEM-focused research university of over 7,000 students. Part of the four-campus University of Missouri System and located in Rolla, Missouri, Missouri S&T offers 101 degrees in 40 areas of study and is among the nation's top 10 universities for return on investment, according to Business Insider. S&T also is home to the Kummer Institute, made possible by a $300 million gift from Fred and June Kummer. For more information about Missouri S&T, visit www.mst.edu.