NATIONAL ENGINEERS WEEK: S&T mining professor focuses on protecting the environment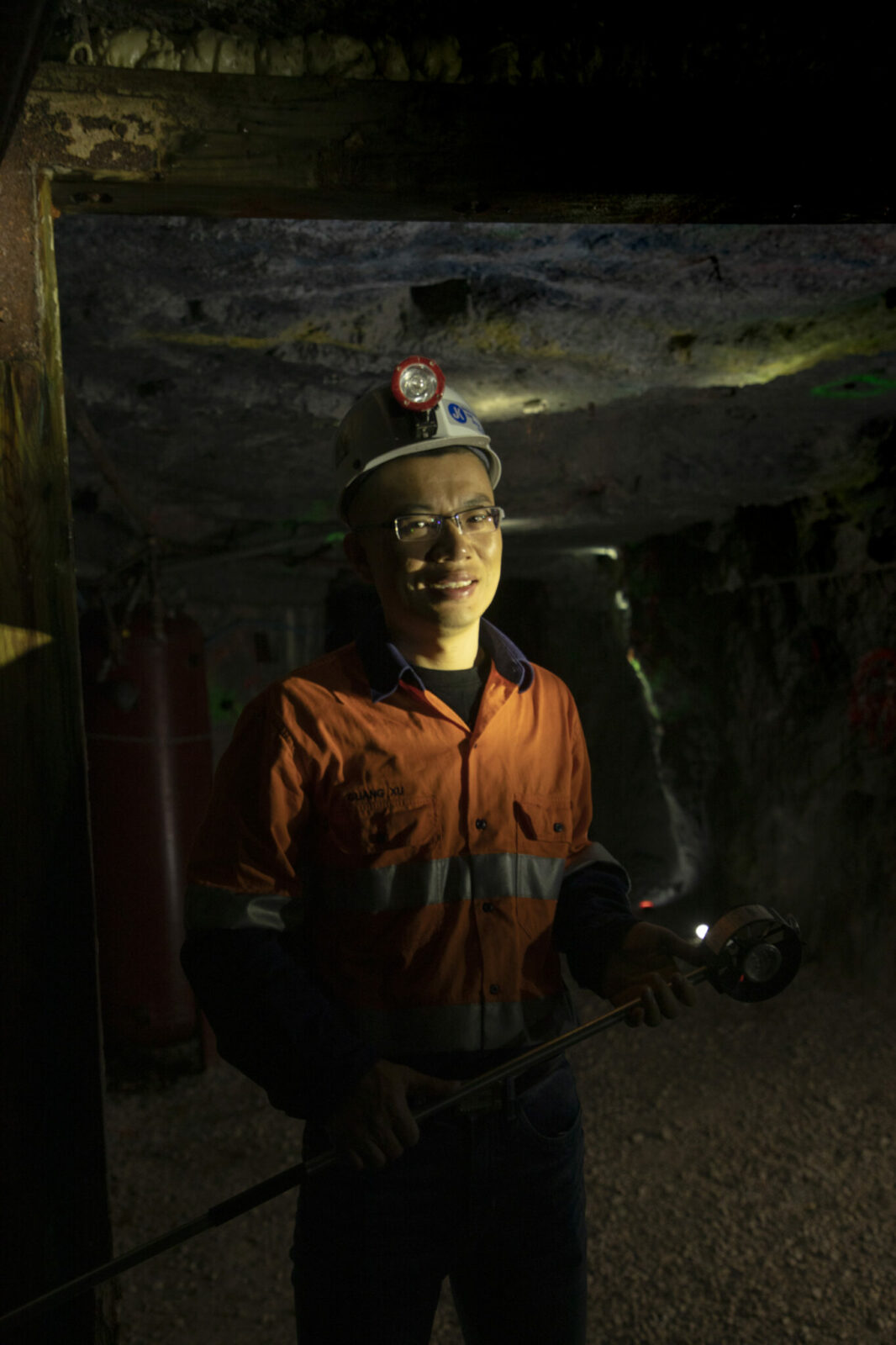 A mining professor at Missouri University of Science and Technology is doing his part when it comes to "Creating the Future," which is the theme for National Engineers Week 2023, by focusing on the environmental and safety aspects of the mining industry.

"When many people think about mining, the first area that comes to their mind may be coal mines," says Dr. Guang Xu, an associate professor of mining engineering. "However, this is a much broader field that has so many implications for the future. Countless important resources for the world must be mined, and it is important we do this in a way that leaves the smallest impact possible on the environment."

Xu says one area to consider is copper mining, which is vital for electric vehicles (EVs).

"EVs can be beneficial for the environment, but they require larger amounts of copper for their batteries, wiring, motors and other components," Xu says. "As a researcher in mining, I am interested in developing methods to mitigate the effects this type of mining may have on the environment."

One of Xu's focus areas is to lessen the impact of particulate matter that is introduced into mines and the environment.

"The dust generated from mines obviously can impact the health of miners, but it can also raise environmental concerns to any nearby communities," Xu says. "I am focused on suppressing these molecules and limiting their effect."

Considering humans have been mining the earth for thousands of years, some people may see it as an industry of the past. Xu, however, sees mining in the opposite light.

"We will need mining in order to create the technologies of the future," he says. "The Earth has so many resources that are necessary for our developments, and it is important we use the most environmentally-responsible methods when mining them."

To learn more about S&T's mining engineering program and research, visit mee.mst.edu.
About Missouri University of Science and Technology
Missouri University of Science and Technology (Missouri S&T) is a STEM-focused research university of over 7,000 students. Part of the four-campus University of Missouri System and located in Rolla, Missouri, Missouri S&T offers 101 degrees in 40 areas of study and is among the nation's top 10 universities for return on investment, according to Business Insider. For more information about Missouri S&T, visit www.mst.edu.