S&T professor creates new Vietnam War course for 'The Great Courses'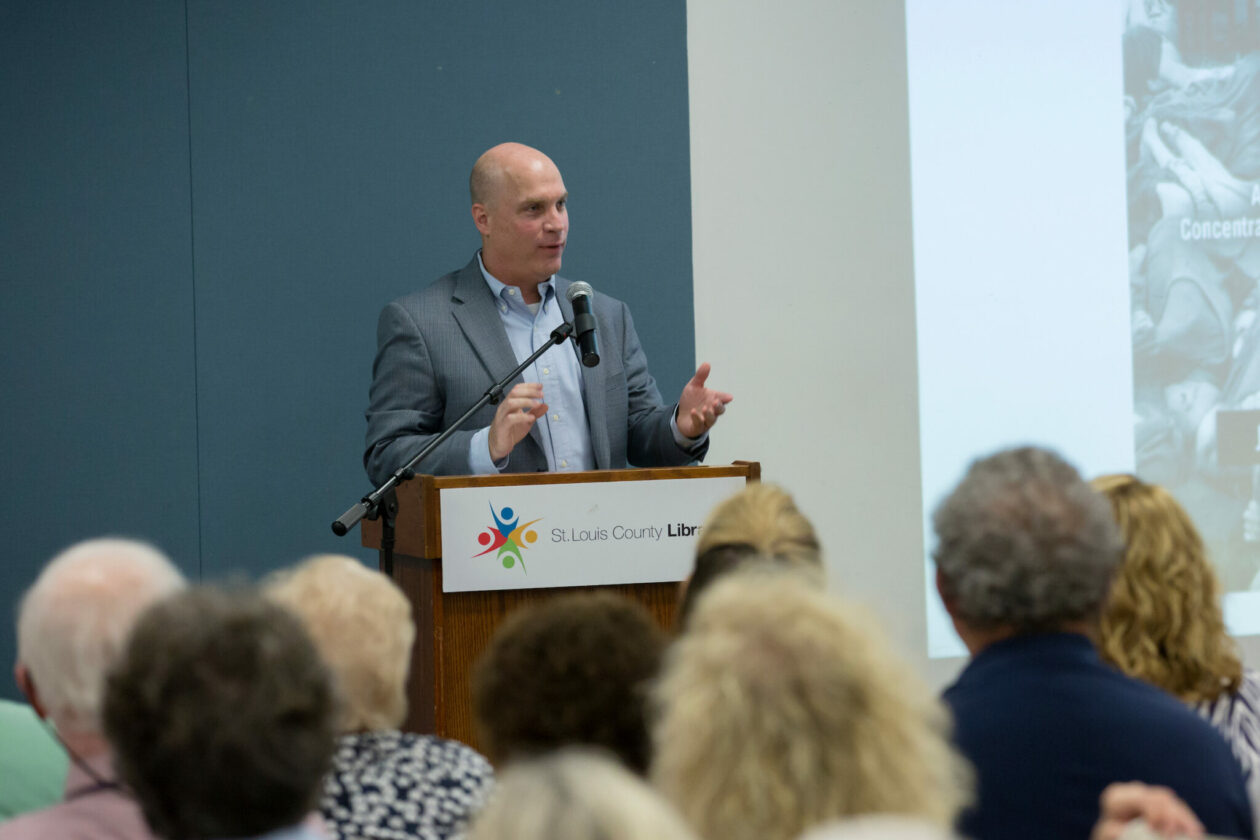 History buffs and current students alike can now learn more details about the Vietnam War through a new online video-based class created by Missouri S&T military historian Dr. John C. McManus.
McManus, Curators' Distinguished Professor of history at Missouri S&T, was selected by the company Wondrium to produce a college-level Vietnam War video course for the "The Great Courses" website. He is the first S&T professor to earn this distinction, one that the company claims is afforded only to the top one percent of all university professors. Interested viewers can purchase access to the site's videos and see McManus' course.
"I had to design the content, organize an outline, decide on major themes and then write my script for 24 lectures," says McManus. "Each lecture is about 30 minutes in duration. Basically, it was similar to writing a brand-new book, especially in terms of the time commitment, and the eventual amount of content."
McManus says that the Wondrium's Great Courses site focuses on lifelong learning and that anyone, regardless of prior knowledge, can understand and learn in his class.
"This course is not like a traditional college class, taken for credit," says McManus. "To be sure, the foundation rests on that concept, but the course format is like a mixture of a public lecture and a sophisticated, well-produced documentary."
McManus is one of the nation's leading military historians and the author of 14 non-fiction books about American military history. He hosts the World War II history podcasts Someone Talked! and We Have Ways of Making You Talk in the USA. He is in frequent demand as a speaker and expert commentator on 20th and 21st century American war. He has appeared on C-Span, the Military Channel, the Discovery Channel, the Smithsonian Network, History and PBS.
McManus was named to the University of Missouri System 2019-20 class of Presidential Engagement Fellows based on his demonstrated excellence and ability to communicate his research to the public and is in frequent demand as a speaker and expert commentator on 20th and 21st century American war.
McManus joined the Missouri S&T faculty in 2000. He holds a Ph.D. in history from the University of Tennessee and a master of arts in history and a bachelor of journalism degree, both from the University of Missouri-Columbia. He received the 2012 Missouri Governor's Award for Excellence in Teaching, and in 2014 was the first Missouri S&T faculty member in a humanities or social sciences field to be named a Curators' Distinguished Professor by the University of Missouri System. During the 2018 academic year, he held the Dr. Leo A. Shifrin Distinguished Chair of Military History at the U.S. Naval Academy in Annapolis, Maryland.
For more information about the course, visit www.thegreatcourses.com/courses/the-vietnam-war.
About Missouri University of Science and Technology
Missouri University of Science and Technology (Missouri S&T) is a STEM-focused research university of approximately 7,000 students. Part of the four-campus University of Missouri System and located in Rolla, Missouri, Missouri S&T offers 101 degrees in 40 areas of study and is among the nation's top 10 universities for return on investment, according to Business Insider. S&T also is home to the Kummer Institute, made possible by a $300 million gift from Fred and June Kummer. For more information about Missouri S&T, visit www.mst.edu.