Das named Curators' Distinguished Professor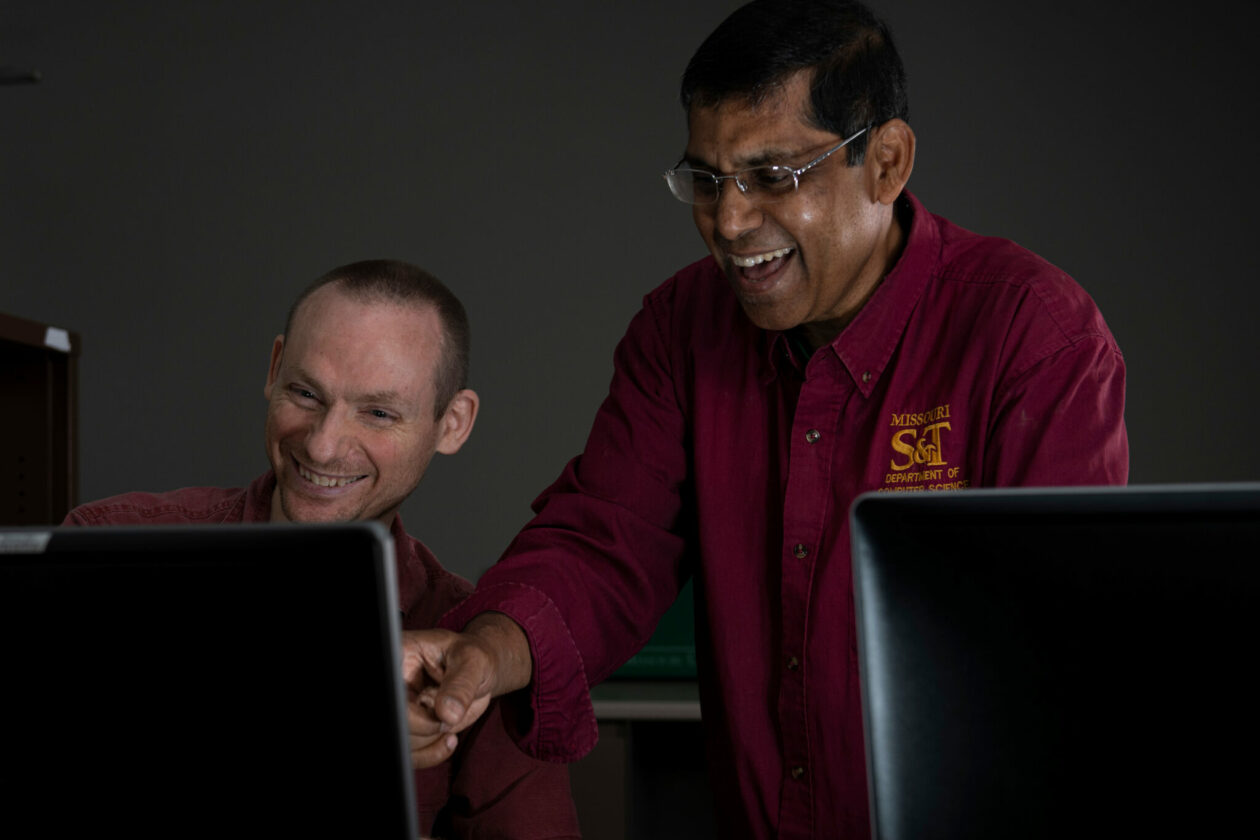 Sajal Das, professor of computer science and the Daniel St. Clair Endowed Chair at Missouri S&T, has been named a Curators' Distinguished Professor by the University of Missouri Board of Curators.
Das' research focuses on cyber-physical systems and smart environments. In a current research project, he worked with other researchers to develop infrastructure for smart and connected farms to improve timely data sharing so that communities can better respond to production threats that expand beyond individual farm boundaries. The work is supported by a $1.5 million grant from the National Science Foundation.
"Many farms have cameras and sensors on the ground to monitor hazards, but they don't have the capability to transmit data very far because broadband access is limited," says Das. "We're developing a communication infrastructure using drones and Wi-Fi-enabled farm machinery to monitor large areas of land and improve real-time data collection."
In addition, the network can monitor water, pesticide and fertilizer needs, saving farmers time and money by informing them which sections of land need additional irrigation, suffer from pests or require fertilizer so that they don't treat entire fields unnecessarily.
The network uses multiband dynamic spectrum access, which means there are many wireless radio frequencies to choose from. Das says rural areas have a lot of unlicensed bands that could be tapped at nearly zero cost, but there are challenges.
"Licensed frequency bands, such as those used for radio, TV or cell phones, are reliable and offer better performance than unlicensed frequency bands," says Das. "Unlicensed frequencies are low cost and easy to deploy, but interference is common."
Das says the research area covers 50 square miles of agricultural land in Iowa and includes 10 corn and soybean farms. While the geographical area is relatively small, Das says the data-sharing infrastructure being developed is scalable and can be replicated in other agricultural areas. It also incorporates machine learning and data analytics to preserve users' privacy.
Das joined Missouri S&T in 2013 as chair of computer science. Prior to coming to Rolla, he served as University Distinguished Scholar Professor at the University of Texas at Arlington. He also served in various capacities at the University of North Texas in Denton and was a research assistant in computer science at the University of Central Florida in Orlando. Das has served as a visiting professor at several international institutions.
Das holds bachelor's degrees in physics and computer science and engineering from Calcutta University in Kolkatta, India. He earned a master's degree in computer science and automation from the Indian Institute of Science in Bangalore and a Ph.D. in computer science from the University of Central Florida in Orlando.